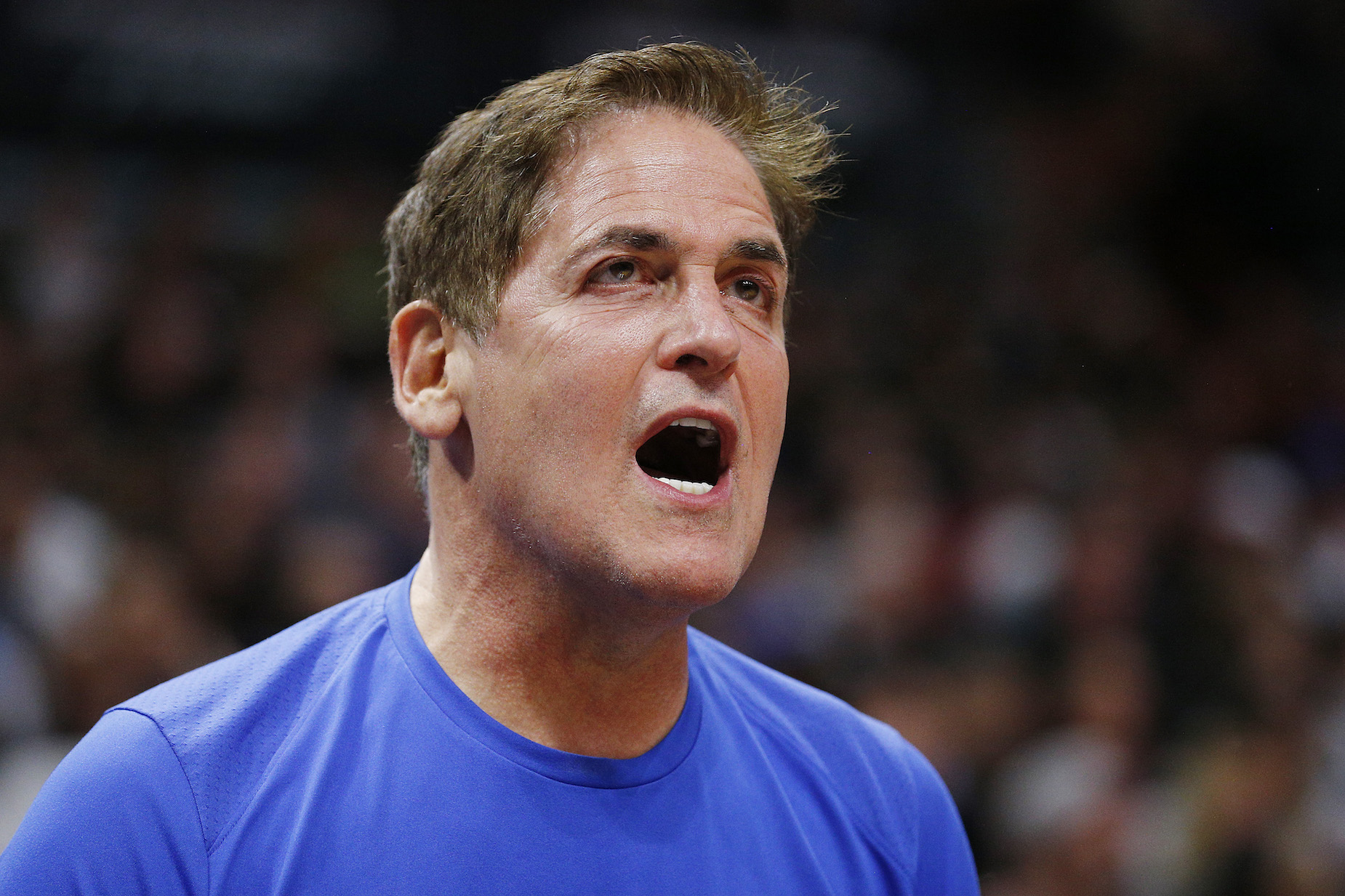 Mark Cuban's Recent Comments About LeBron James Raised Eyebrows For a Race-Related Reason
When Dallas Mavericks owner Mark Cuban was asked to compare LeBron James and Luka Doncic, his comments stood out for the wrong reason.
Even if you aren't the biggest basketball fan, you're probably familiar with Mark Cuban. During his time in the public eye, the Dallas Mavericks owner has had no problem grabbing headlines and creating controversy; he did just that on Christmas morning when he weighed in on the LeBron James- Luka Doncic debate.
While Cuban insisted that LeBron James and Luka Doncic weren't really comparable, that, in isolation, didn't make headlines. On social media, however, some noted there could be a race-related component to Cuban's comments.
Dallas Mavericks owner Mark Cuban is no stranger to controversy
If you ask sports fans about their ideal owner, most would want someone who's passionate about the team. While Mark Cuban certainly cares about the Dallas Mavericks, he's also been known to take things a bit overboard at times.
In 2000, Cuban purchased the majority share of the Mavericks for $285 million. Since then, he's continued to open up his wallet, albeit in a different manner. The owner has publicly criticized everyone from opposing players to NBA officials; unsurprisingly, that's cost him millions of dollars in fines over the years.
Cuban's issues, however, haven't been limited to relatively harmless public comments. In 2018, the Dallas organization was sanctioned by the league due to "sexual harassment and other improper conduct." As explained by the New York Times, the owner wasn't personally accused of any wrongdoing, but "the investigation found his supervision severely lacking."
Comparing LeBron James to Luka Doncic
On Christmas Day, the Dallas Mavericks squared off against the LA Lakers. That matchup set the stage for a head-to-head comparison between Luka Doncic and LeBron James.
Appearing on ESPN's First Take, Mark Cuban was asked how the two stars compare to each other. "They're not really comparable," the owner explained. "You know, LeBron came in athlete first [and] really improved his basketball IQ from there. You know, Luka is basketball IQ, strength, angles. He doesn't really try to out-athlete you. He's completely different."
Cuban's claims, however, didn't stop there.
"I think LeBron came in, took over games," he continued. "He was just that guy. He was on a team that didn't have a lot of really good players and had to take over everything. Luka makes everybody on the court better. I think, you know, Luka is a little bit ahead of where LeBron was at this point in terms of improving his teammates. LeBron really became that kind of guy over the course of his career. So I don't really compare them at all "
Mark Cuban's comments seemed to rely on racial stereotypes
Even if you don't agree with Mark Cuban's comments, they hardly seem out of left field; the Dallas Mavericks owner loves his team and has never been afraid of speaking his mind. On social media, however, his comments raised eyebrows for another reason.
By talking about Luka Doncic's basketball IQ and LeBron James' athletic prowess, Cuban seemed to be relying on a tried and true sports stereotype. White players, like Donic, are usually described as crafty, intelligent, and hard-working; Black players—including James—are portrayed as naturally superior athletes, simply possessing 'pace and power' that others don't.
Not only is that language inaccurate, but it draws upon outdated racial stereotypes. Even if you hate LeBron James as a player, it's impossible to argue that he neither possesses a strong basketball mind nor elevated his teammates during his initial stint in Cleveland.
In the world of sports, there's plenty of room for debate; your favorite player could be someone else's public enemy number one. There isn't room, however, for race-based stereotypes, whether they're intentional or not. That's equally true whether you're Mark Cuban or someone sitting in the cheap seats.