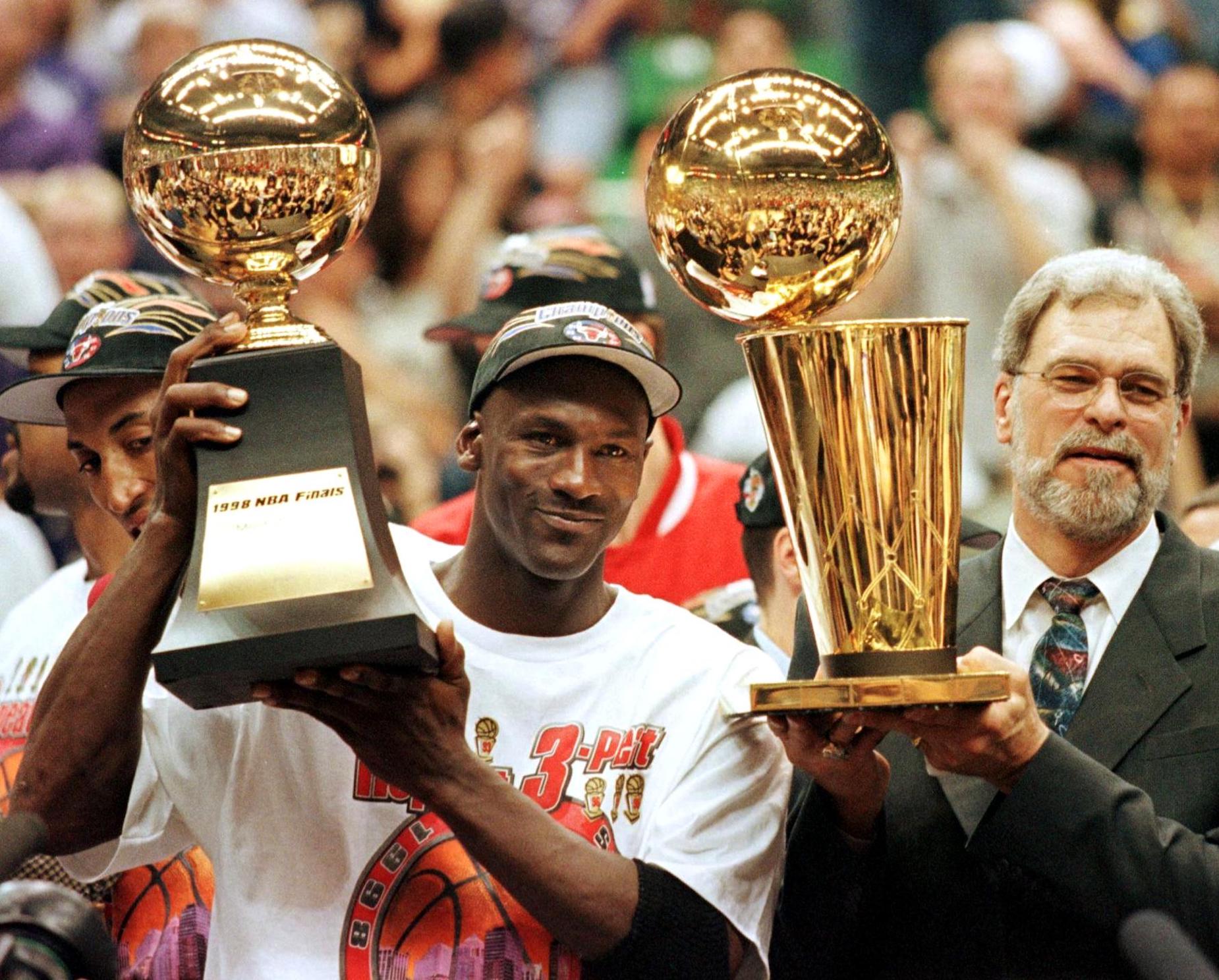 Michael Jordan Actually Appreciated Phil Jackson's Ability to Shake Him Up With a Single Biting Remark
While Michael Jordan wasn't one to mess with, Phil Jackson could still throw some biting remarks in His Airness' direction.
While Michael Jordan proved to be an incredible talent on the basketball court, he wasn't always the easiest man to work alongside. His Airness, for better or worse, held everyone around him to high standards; just ask Steve Kerr about what happens when you cross MJ. Phil Jackson, however, seemed to enjoy a bit of executive privilege.
During the 1998 NBA campaign, Jordan spoke to ESPN's Rick Telander for an 'as told to' style piece. In that story, he paid his head coach quite the compliment. In addition to giving Jackson credit for the Bulls' success, His Airness also indirectly said that the Zen Master was able to put him in his place with a single biting remark.
Michael Jordan, for better or worse, held everyone to an incredibly high standard
At this point in basketball history, Jordan's legacy speaks for itself. His on-court accomplishments were only part of the equation, though.
Thanks to childhood battles with his brother, MJ developed a famous will to win. That carried him through the entirety of his career—as we saw during The Last Dance, Jordan could transform anything into motivation and use it as fuel for success—it also made him a less-than-ideal teammate.
While Jordan was able to set, and then achieve, lofty goals for himself, not everyone possessed the same natural abilities. That reality set the stage for some conflicts over the years; His Airness tried to push those around him to be their best and, as you might imagine, not everyone appreciated his methods.
On one occasion, for example, Jordan trash-talked teammate Rodney McCray during a scrimmage; that, at least according to the stories, ruined the forward's confidence. Steve Kerr and MJ also came to blows after the two had spent an entire practice going head-to-head.
Phil Jackson, however, could apparently throw some shade at His Airness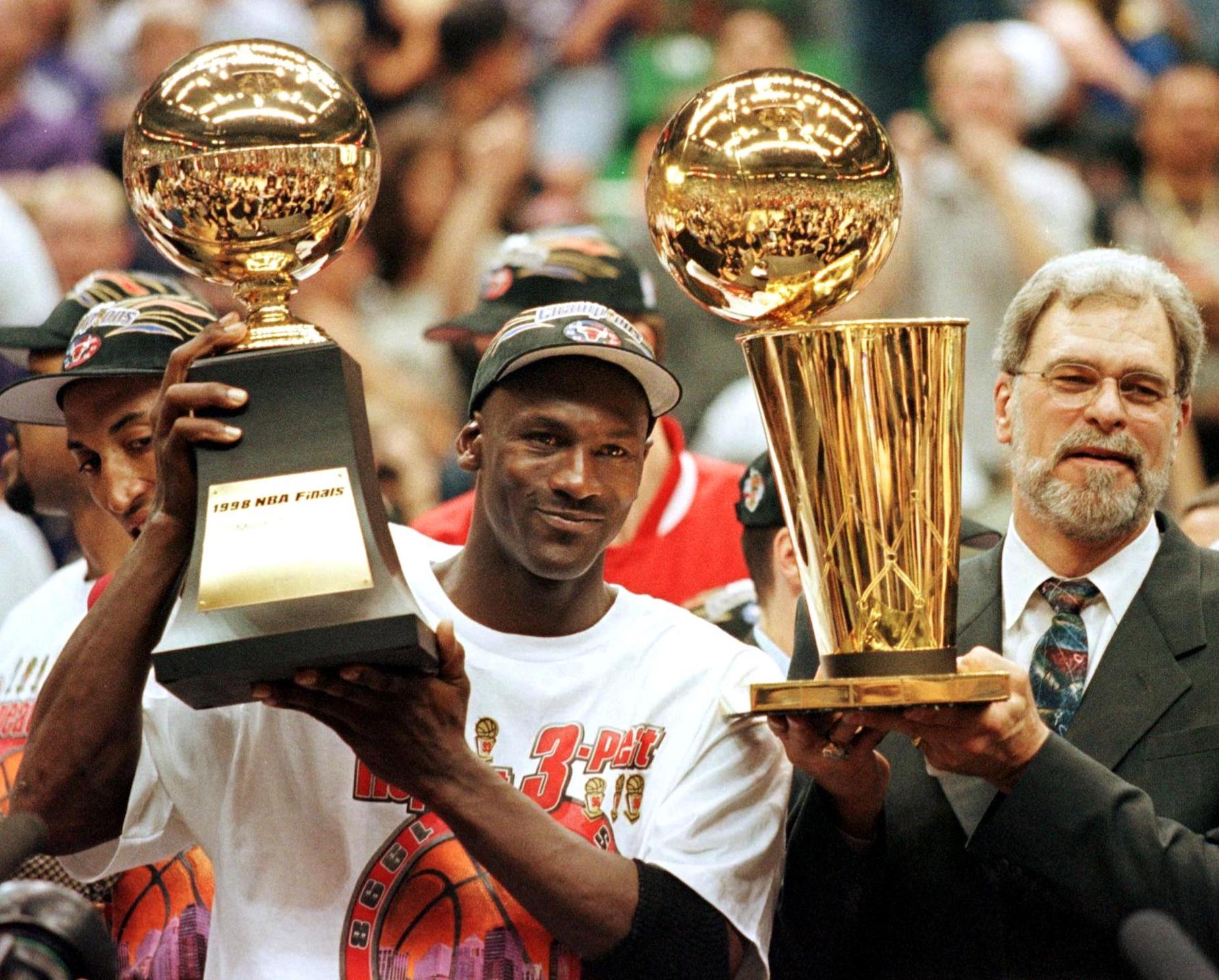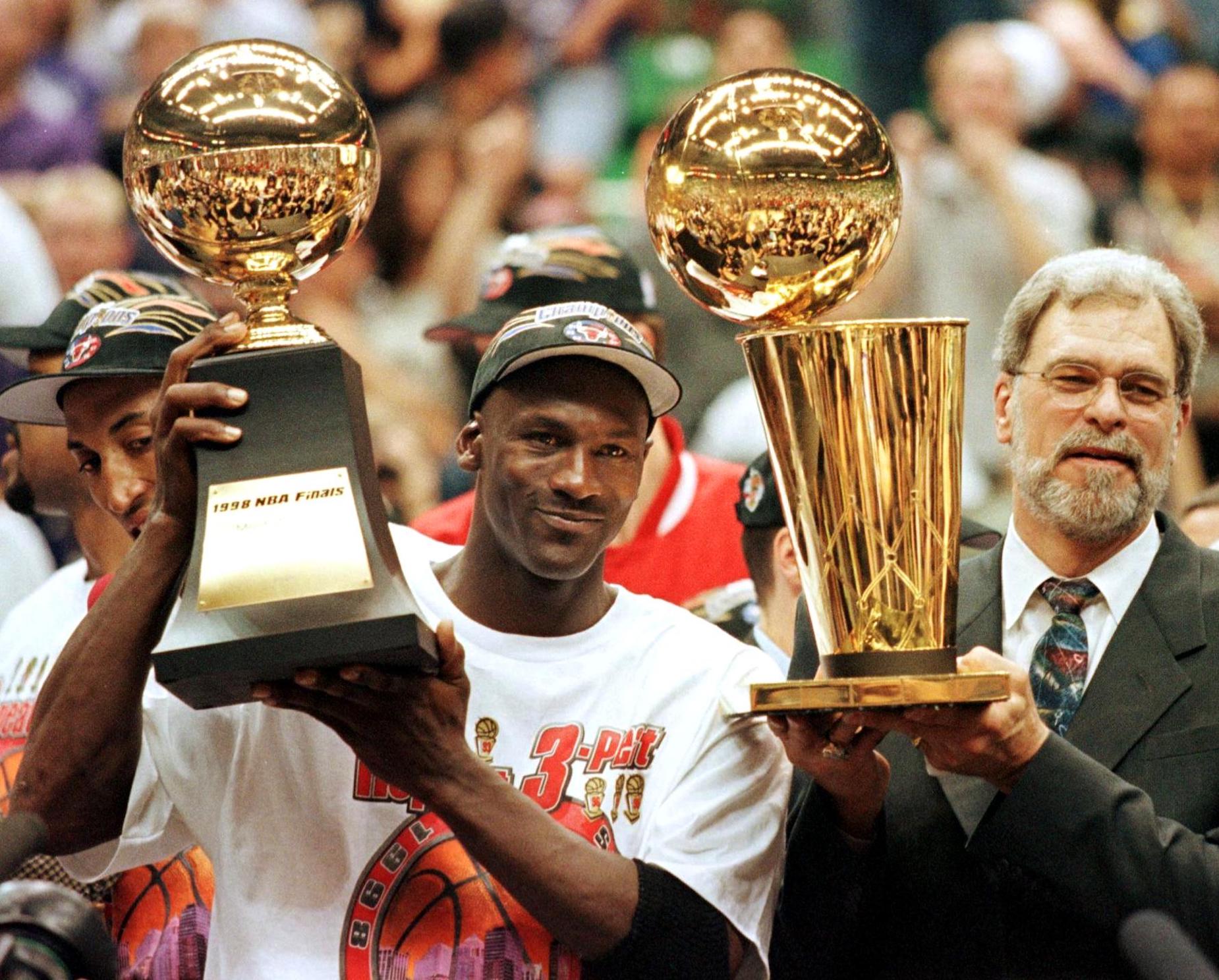 As countless players learned over the years, taking a shot at Jordan could be a recipe for disaster. Phil Jackson, however, apparently found a way to call out his star player in a way that worked for everyone.
"The main reason we do so well is Phil. I like him because of the atmosphere he creates," Jordan explained in Rick Telander's 1998 ESPN piece. "Sometimes he can say one word, one sentence, and shake you up, make you think. Like Dean Smith did. Instead of yelling at you, criticizing you, Dean would say something like, 'Would you make that play if you were in high school?' It's not a curse, but you get the point. At a crucial point in a game, Phil might call a timeout after one of us took a bad 3-pointer, and he'll say, 'You must be really hot, aren't you?' Or 'Toni [Kukoc], he's on a roll.' Instead of saying, 'That was a dumb shot.' It makes you think."
After that, Jordan even admitted something that, based on his competitive nature, sounds almost unthinkable.
"And we all need to be checked and criticized to some degree," His Airness added.
It seems like Jackson was the man to do just that.
Michael Jordan and Phil Jackson clearly figured something out
Taking criticism can be a tricky thing; while it's usually necessary, sometimes things can feel a bit personal. During their time with the Chicago Bulls, Jordan and Jackson figured out to not only coexist but also thrive.
Whether it was due to the triangle offense, Jackson's one-liners, or simply the sheer talent on the roster, the Bulls won six NBA titles with the Zen Master. While MJ wasn't the biggest fan of his head coach when they first met, their success eventually changed his tune; during the last dance campaign, His Airness said he wouldn't be returning to Chicago without Jackson.
Based on his time with the Bulls and the Lakers, it's easy to say that Jackson's success was simply a product of coaching two generational talents. Based on his experience with His Airness, though, it's clear that there was some skill at play. Dealing with a variety of different people, especially competitive professional athletes, is easier said than done.