Michael Jordan Could Finally Be Making Up for a Major Misstep From His Past
Speaking purely from a basketball perspective, Michael Jordan is pretty close to perfect. During his time on the hardwood, MJ literally changed the game; along the way, he also proved to be an incredible athlete, capable of doing almost anything he wanted. Despite that talent and success, though, His Airness didn't always have the greatest reputation.
While it's been almost 20 years since he last played in an NBA game, Michael Jordan may have finally learned his lesson. In recent years, the living basketball legend may have finally started making up for one of the biggest failings of his career: an awful reputation.
Michael Jordan is a living NBA legend for a reason
Even today, basketball fans still speak about Michael Jordan in hushed tones. That reverence stems from one unescapable reality: His Airness was simply an elite player.
As the story goes, Jordan experienced one of his few athletic failures early in life, when he failed to make his high school's varsity basketball team at the first attempt. That potential setback, however, turned into a superhero origin story; MJ dominated the JV competition, made varsity the following fall, and became a McDonald's All-American by the time he graduated.
Jordan then took his talents to the University of North Carolina, joining Dean Smith's Tar Heels. MJ knocked down the game-winning shot in the NCAA championship game as a freshman, setting the stage for his rise to stardom.
Once he reached the NBA, His Airness only continued to soar. Despite some early issues getting past the Detroit Pistons, Jordan eventually won six championships in two separate three-peats. He also claimed five NBA MVP awards, 10 scoring titles, and virtually every other honor imaginable. He's also turned that basketball career into an incredible fortune, continuing his successful ways, even in retirement.
MJ didn't always have the best reputation, though
If all you considered was stats and championships, it was impossible to take issue with Michael Jordan's career. Looking at the bigger picture, though, His Airness committed some serious missteps when it came to his reputation.
While Jordan's competitive fire helped him become a living legend, it also made him come across as something of a jerk. His Airness cheated at cards against an older woman, punched several of his teammates, and would talk trash to anyone within earshot. While those make for some pretty epic stories, they don't exactly make MJ sound like someone you'd want to meet.
Beyond that, Jordan has also earned a reputation, whether fairly or not, for being cheap and prioritizing his bottom line. In addition to infamously saying "Republicans by sneakers too," after declining to make a political contribution, MJ has also been accused of being a bad tipper.
Michael Jordan could finally be addressing those character concerns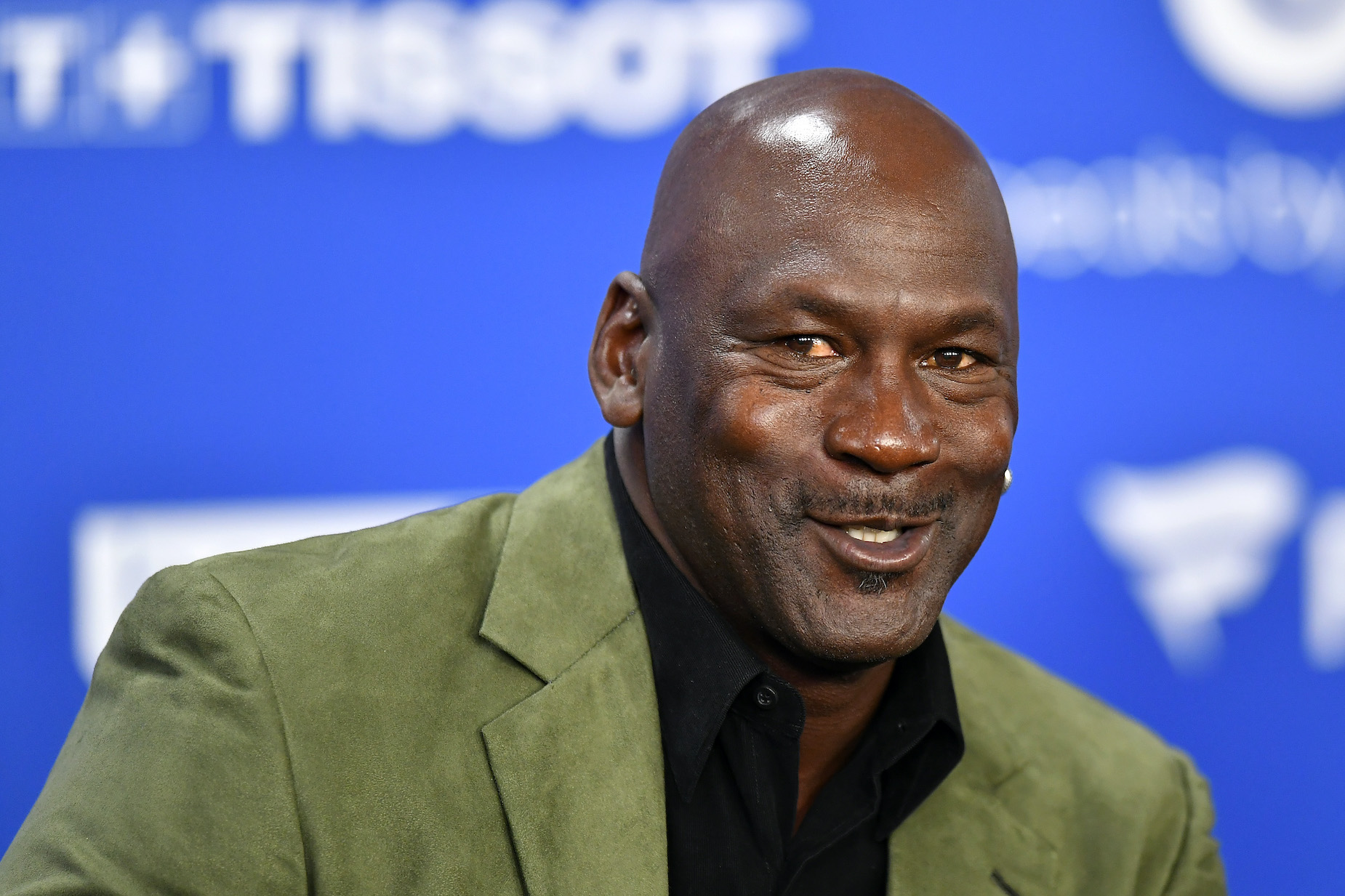 Given his sheer star power, retirement can't take Michael Jordan out of the pubic eye. In recent years, though, His Airness has shown a new side of his character: a charitable one.
As spelled out by Rick Morrissey of the Chicago Sun-Times, Jordan has had no problem opening his wallet as of late. In 2016, MJ gave money to both the NAACP Legal Defense and Educational Fund and the International Association of Chiefs of Police; he's since pledged to donate $100 million to "to organizations that work for social justice, racial equality and better access to education" and helped open medical facilities in North Carolina.
From a cynical perspective, you could argue that giving millions away when you're worth more than $1 billion is nothing to write home about; you could also wonder if MJ is simply trying to reshape his legacy now that he's getting older. At the end of the day, though, he's getting the money to those who need it more than him. That's what ultimately matters.
"Bodies change with the passing of time," Morrissey wrote. "So do people, if we leave room for that possibility. The impression of Jordan as a sealed, impenetrable bank vault when it comes to charitable giving might need some alterations. Same with the perception of him as a shoe salesman with the social conscience of a tree stump."
If Michael Jordan had one flaw during his career, it was that he seemed more concerned with winning basketball games than anything else, even being a nice guy. While he still wants to be the best, even in retirement, it seems like MJ may have finally considered how others perceive him.