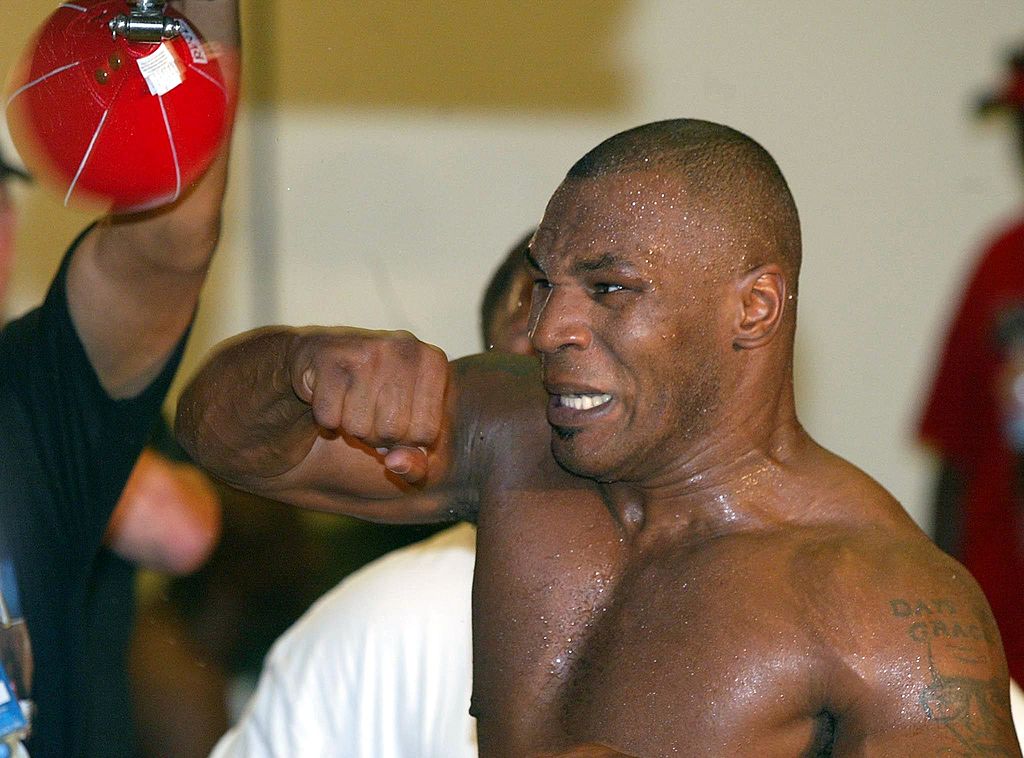 Mike Tyson Has a Surprising Pick for the Toughest Opponent He Ever Fought
While Mike Tyson had faced plenty of bad dudes in the ring, he had a surprising pick for the hardest opponent he faced off against.
In the world of professional sports, few men were scarier than Mike Tyson. During his prime, Iron Mike truly earned the title of 'baddest man on the planet;' inside the ring, he was capable of dispatching seemingly any opponent with incredible ease. That reality, however, doesn't mean that the boxer never faced any challenges.
During a Reddit AMA in July 2014, Tyson was asked about the hardest opponent he ever had to vanquish. The former heavyweight champ, however, pinpointed one surprising fighter.
Mike Tyson's dominant boxing career
At the peak of his prowess, Mike Tyson was one of the best boxers ever to practice the sweet science. If not for a chance encounter, however, Iron Mike might not have ever stepped into the ring.
As a teenager, Tyson found himself at the Tyron School for Boys in upstate New York. There, he crossed paths with Bobby Stewart, a former fighter turned counselor; for all of Mike's problems, the boxer realized he had great potential. Stewart introduced Tyson to Cus D'Amato, and, before long, the legendary trainer was putting the teenager through his paces.
With the proper tutelage, Tyson turned into an unstoppable force. While he had plenty of punching power, D'Amato gave him the defensive skills necessary to survive a professional bout. Iron Mike turned pro at age 18; a little over two years later, he claimed the heavyweight title.
Who was Mike Tyson's toughest opponent?
For all of Mike Tyson's talent, though, the boxer would eventually falter. While he had numerous issues outside of the ring, he also lost to Buster Douglas, Evander Holyfield, Lennox Lewis, Danny Williams, and Kevin McBride before calling it a career. None of those men, however, were Iron Mike's toughest opponent.
During a 2014 Reddit AMA, user mylefthandkilledme asked the former heavyweight champ about the identity of the "hardest opponent [he] faced inside and outside of the boxing ring." Tyson simply responded, "Me, Mike Tyson."
While that might not sound out of character for the famously outlandish boxer, the answer does make sense. From a pure boxing perspective, Tyson didn't have much to fear in the ring. For all his confidence, though, Iron Mike was full of doubt and desperation; while those emotions helped fuel his rise to fame, they eventually led to his dramatic fall from grace.
Iron Mike seems to have defeated his toughest foe
After his rise to the top of the boxing world, Mike Tyson became a tragic figure. After hitting rock bottom, however, the former heavyweight champ seems to have fought back with incredible success.
After losing most of his money, Tyson has reemerged as a pop-cultural figure. The Hangover seemed to open the floodgates; the boxer has since starred in an animated show with his pigeons, hit the stage, and appeared on countless podcasts. While we shouldn't forget the crimes, threats, and other missteps from his boxing career, Iron Mike does look like he's finally found peace and relative normalcy.
If the latest rumors are to believed, Tyson will be stepping back into the ring for a charity fight with Shannon Briggs. No matter what happens in that fight, though, Iron Mike has already conquered his toughest opponent: himself.