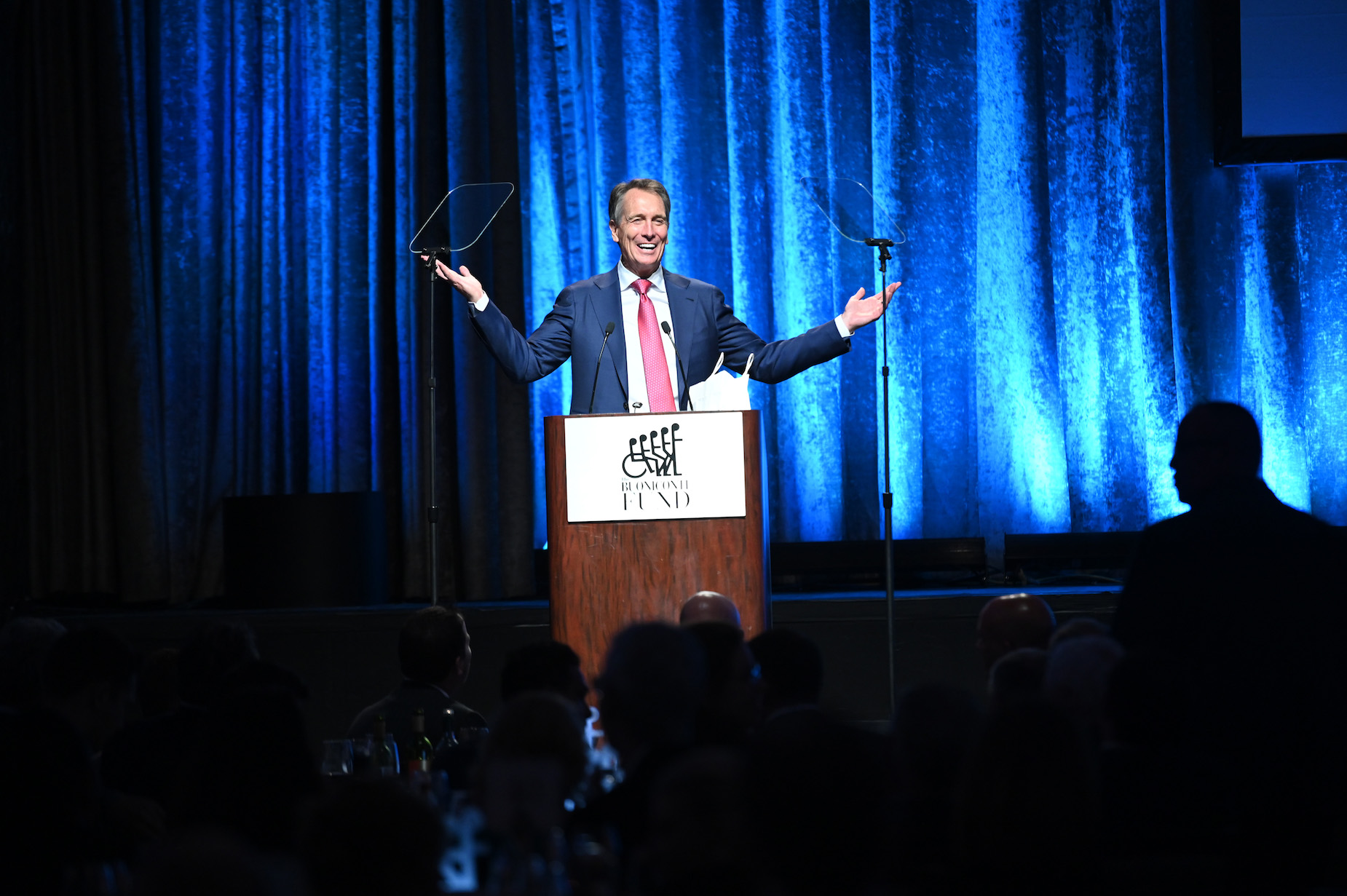 NBC's Cris Collinsworth Once Held Out For More Salary and Almost Ruined His Broadcast Career
While Cris Collinsworth is now NBC's top NFL color commentator, things could have gone much differently thanks to a salary-related issue.
Even if you aren't a fan of his signature slide and hearing the phrase, "here's a guy," Cris Collinsworth is simply part of the Sunday Night Football experience. Listening to him and Al Michaels call the game puts a bow on a full day of NFL action; there will be one more game on Monday, then things will reset for the next week. Collinsworth's time on NBC, however, didn't always go smoothly.
During his relatively early days as a member of the sports media, Cris Collinsworth decided that he was worth more salary than he was currently making. That decision, however, almost destroyed his broadcast career.
Cris Collinsworth started out as a pretty good football player
For better or worse, most color commentators played football before heading into the broadcast booth. While Cris Collinsworth might not have reached the level of a Troy Aikman or a Tony Romo, he still had a solid career on the gridiron.
Collinsworth played his college ball at the University of Florida. While he actually arrived on campus as a run-first quarterback, a coaching change saw him shift to wide receiver. He proved to be a natural talent, and his blend of speed and size made him a matchup nightmare.
On the back of the NCAA success, Collinsworth entered into the 1981 NFL draft and joined the Cincinnati Bengals as the 37th-overall pick. While he only spent eight seasons in the professional ranks, the receiver didn't waste a moment of it. He caught 417 catches and piled up 6,698 yards and 36 touchdowns; all of those numbers still rank pretty well in Bengals franchise history.
In retirement, Collinsworth found a home in the media, initially appearing on a Cincinnati radio station. Before long, he landed a gig on Inside the NFL and began to work his way up the media ranks.
A costly decision almost derailed a promising broadcast career
In 1990, Cris Collinsworth first joined NBC sports. While that might seem like the dream for someone looking to make it as a broadcaster, the former receiver apparently wasn't too happy with his salary.
"I think one time I had a plane ticket that was worth more than what I was getting paid to do the game," Collinsworth told Alan Pergament of the Buffalo News. "The next year I held out for, I don't know what I was making, maybe $1,500 a game, and was holding out for $3,000 so they fired me. I just wasn't rehired."
While losing an NBC commentary gig could have been a crippling blow to Collinsworth's young broadcasting career; there are only so many jobs calling football and, if you lose one, the chance may be gone forever. Fortunately for the receiver, though, everything worked out for the best. "Then the next year they came back and got me again," he continued. "My whole experience has been insane."
It's safe to assume that Cris Collinsworth doesn't have to worry about salary anymore
During his early days at NBC, a salary dispute could have changed the course of Cris Collinsworth's broadcasting career. These days, though, it's safe to assume that he isn't too worried about money.
After spending some time with Fox's top NFL broadcast team, Collinsworth returned to NBC and slid into their top color commentary position, replacing the retired John Madden. Since then, the former Cincinnati Bengals receiver has become an NFL fixture, slotting in alongside Al Michaels for the network's biggest games.
Beyond that gig—given the salaries of some of his peers, Collinsworth surely earns plenty of money on television—the broadcaster also owns Pro Football Focus.
These days, Cris Collinsworth is simply a part of the NFL media landscape; had things gone differently after he asked for a raise, though, it's possible that the former receiver wouldn't be calling games at all, and someone else would be sliding into the booth alongside Al Michaels.