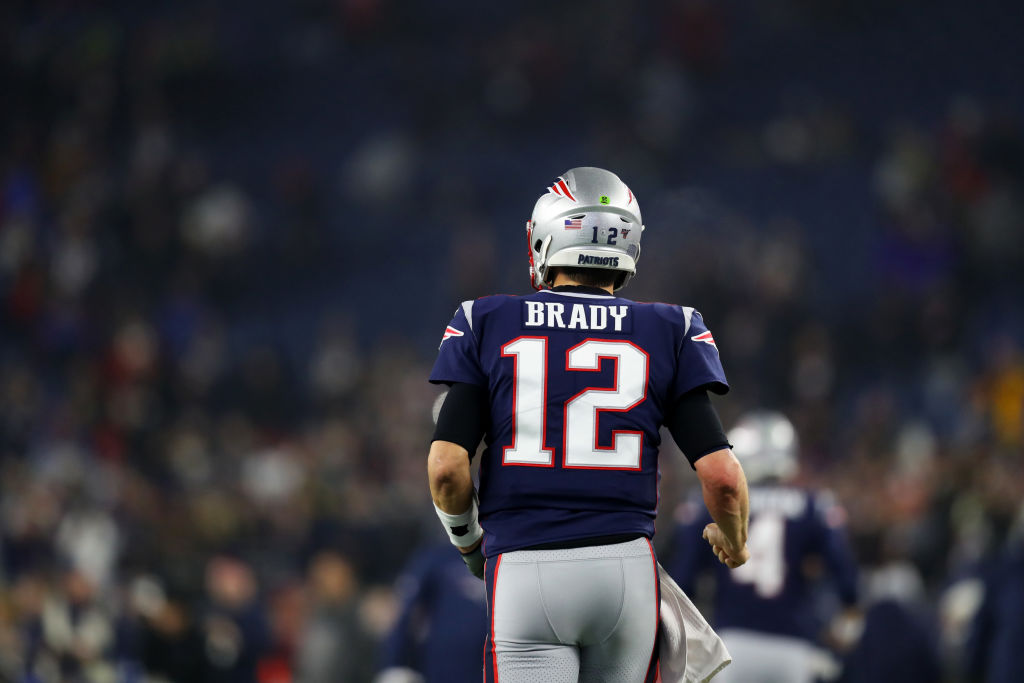 Stephen A. Smith Thinks That Tom Brady Would Fit with This 1 NFL Team
After two decades, Tom Brady might be leaving the New England Patriots. Stephen A. Smith thinks the quarterback would fit with one specific team.
For the first time in the 20 years, we don't know where Tom Brady will be playing football next season. The long-time Patriots quarterback is set to hit free agency and, despite everyone's best efforts, hasn't revealed his plans for the 2020 campaign. ESPN's Stephen A. Smith, however, had a bold idea for the veteran's future.
While there's still a chance that Brady could return to New England, Smith suggested that the quarterback could head south, where there's one specific team that could suit his needs.
Tom Brady's impending free agency
For the past 20 years, Tom Brady and Bill Belichick have been fixtures in Foxboro. The New England Patriots, however, could start the new season with someone else under center.
Things didn't quite work out for the veteran quarterback this season. While the Patriots went 12-4 and won another AFC East title, the team wasn't completely dominant. Their offense struggled—Brady, for his part, was publically frustrated—and the club fell to the Tennessee Titans in Wild Card Weekend.
On a more personal level, Brady seems to be drifting away from New England. He and his personal trainer reportedly put their houses up for sale during the season; the Brady suite at Gillette Stadium has also apparently been cleaned out, perhaps for good. The quarterback himself, though, has refused to make any definitive comments; while it seems like Brady isn't ready for retirement, he's not in a rush to sign his next deal.
Stephen A. Smith's case for the Tennessee Titans
While Stephen A. Smith is no stranger to sharing his opinions, he recently shared an especially unconventional one: Tom Brady should join the Tennessee Titans in the offseason. Although it might sound a bit jarring, the logic is pretty sound.
This season, the Titans turned things around after switching to Ryan Tannehill; the quarterback, however, will hit free agency in the offseason. While it would be cheaper to retain Tannehill, his potential departure theoretically allows Tennessee to offer Brady a starting job.
Beyond that roster spot, though, the Titans offense could make things easier for the veteran quarterback. This season, Brady struggled due to a lack of options; without Rob Gronkowski, opposing defenses knew they could double-team Julian Edelman and dare Brady to throw to another receiver. In Tennessee, Derrick Henry—who admittedly also needs a new contract—would presumably command most of the attention, allowing the QB to take advantage of single coverage in the secondary.
It's also worth noting that Mike Vrabel, the Titans' current head coach, played alongside Brady in New England. That could help bridge the divide and help the veteran quarterback feel comfortable in Tennessee.
Where will Tom Brady finally end up?
At this point, it's impossible to know where Tom Brady will end up. While a marriage of convenience could keep him in New England, the quarterback has pledged to be "open-minded" during the offseason. That means he could end up with the Oakland Raiders, Titans, Chargers, or a handful of other clubs who need stability under center.
As of now, only two things seem certain. First, Tom Brady is going to be playing somewhere next season. Second, he's going to get paid a great deal of money by someone, whether it's Robert Kraft or not.