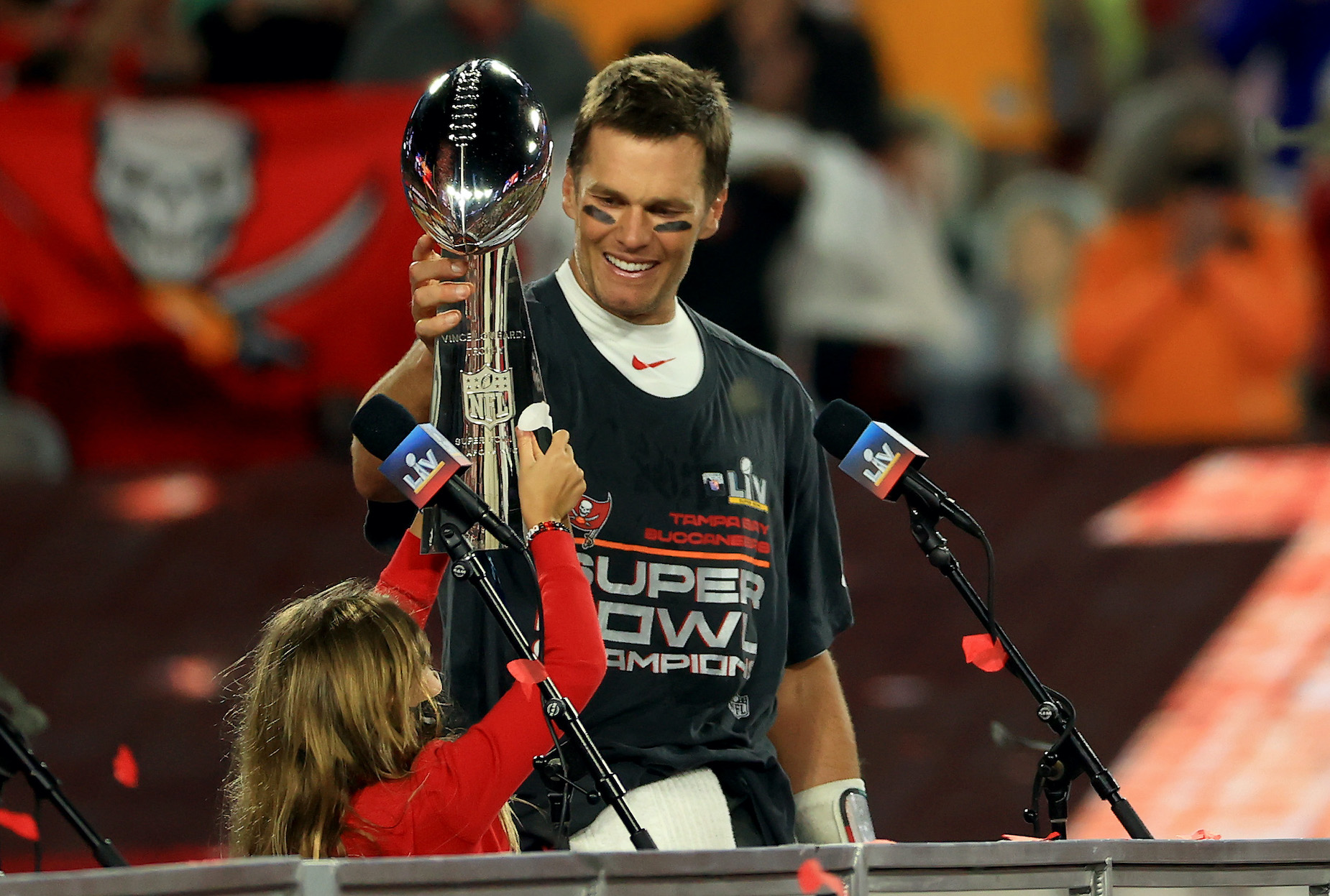 Tom Brady Admitted He'd Give Up 2 Super Bowl Titles to Change a Painful Failure From His NFL Past
Tom Brady has an incredible NFL resume, but he'd trade two Super Bowl titles to change one specific part of it.
Even if you can't stand him, just about every NFL fan respects Tom Brady. At this point in his career, the veteran quarterback has assembled a pretty impressive resume; if nothing else, seven Super Bowl titles speak for themselves. If TB12 had his way, though, things would still be a little bit different.
During the live NFL Draft-A-Thon, Brady made a surprisingly candid admission about his own past. He'd trade two of his Super Bowl rings if he could go back in time and complete the Patriots' perfect season.
Tom Brady's NFL resume is pretty close to perfect
As mentioned above, Brady isn't the most popular guy in the NFL; years of dominance will eventually start rubbing opposing fans the wrong way and put a target on anyone's back. In terms of on-field accomplishments, though, TB12 is hard to beat.
At this point, the quarterback's story has become part of sporting lore. Brady played his college football at the University of Michigan, where he showed a knack for stepping up in the big moments. He wasn't exactly a world-beater, though, and slipped into the sixth round of the 2000 NFL draft. At that point, the New England Patriots came calling.
While no one really expected much of Brady—Drew Bledsoe later admitted that he thought the rookie would be a career backup—fate had something else in mind. After a freak injury knocked Bledsoe out of the lineup, Brady took over. From there, the rest is history.
Since then, TB12 has done just about everything possible on the football field. He's won seven Super Bowl titles, five Super Bowl MVPs, and three regular-season MVP crowns, among his other achievements. At the end of the day, the fact that many football fans consider him the GOAT tells you all you need to know.
TB12 would trade two Super Bowl titles to have completed the perfect season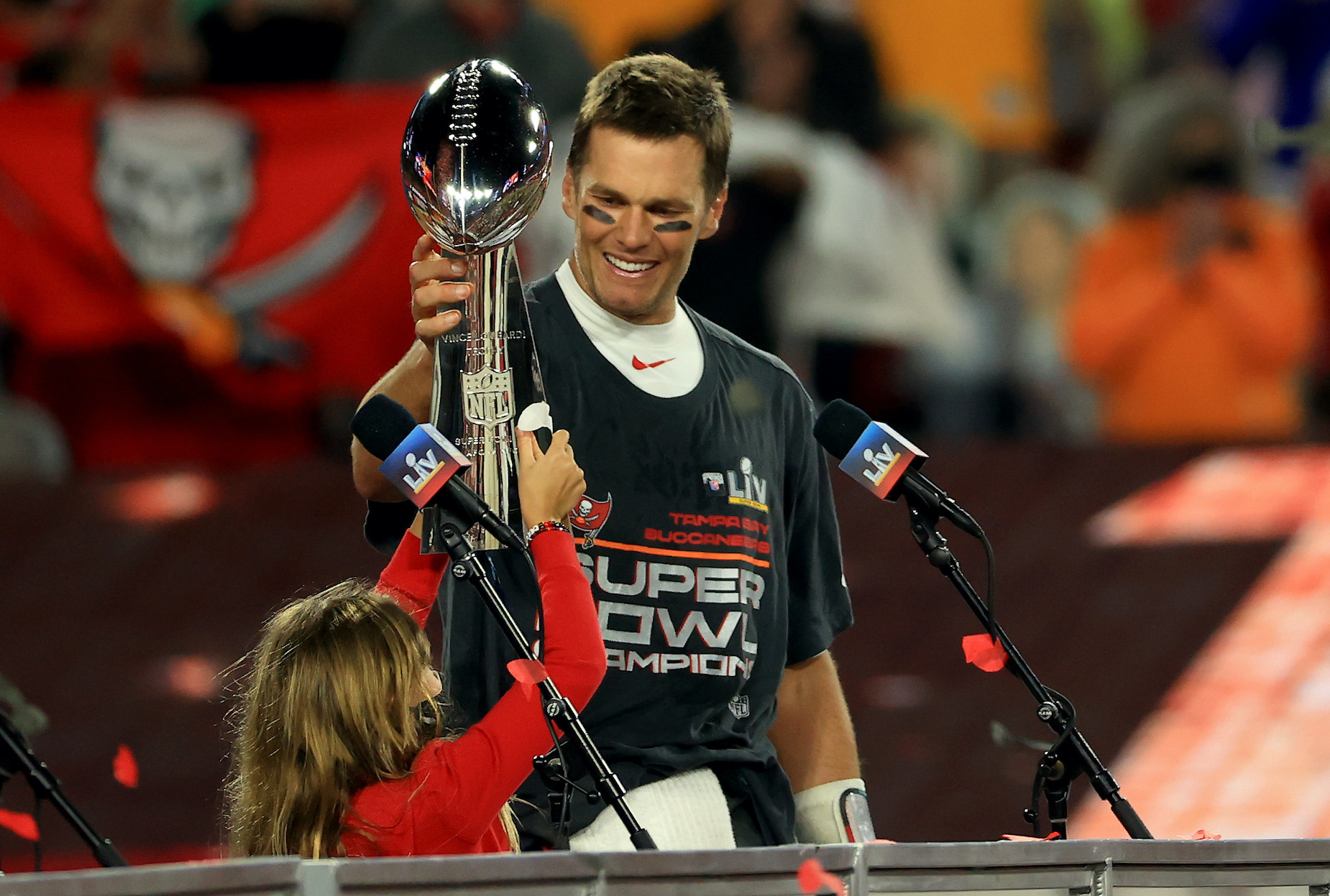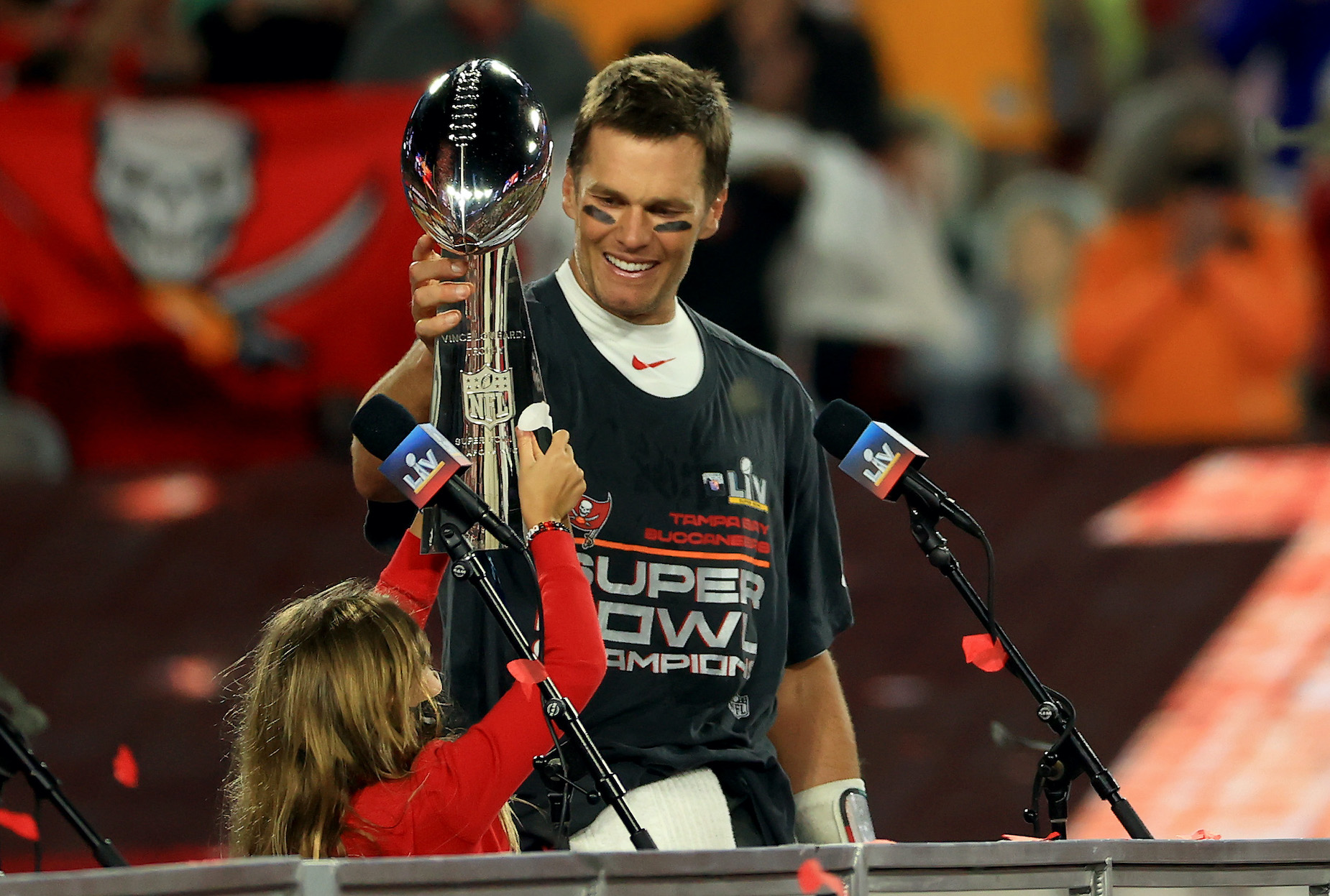 For all of Brady's success, though, he did fail to complete the perfect season in 2007. The New England Patriots had run the table during the regular season but ended up falling at the final hurdle and losing to the New York Giants in Super Bowl 42. The quarterback, it seems, would be willing to go to great lengths to change that.
During NFL Draft-A-Thon Live, that Super Bowl defeat came up as a topic of discussion. After Michael Strahan cracked a couple of jokes, Shannon Sharpe had a question for Brady.
Would you be willing to trade two Super Bowl rings to win that one Super Bowl? You've got to trade two for one.

Shannon Sharpe
Whether Sharpe was talking about trading literal rings or hypothetically reducing TB12's championship count to six, it would be a big sacrifice either way. The quarterback, however, didn't think twice about the offer.
"I would," Brady said while nodding. He also seemed to add, "let's be real," but cross-talk had already made it tough to hear any one specific comment.
Tom Brady has previously discussed his painful Super Bowl defeats to the Giants
In isolation, giving up two Super Bowl rings for a single one may seem like a drastic move. Brady, however, doesn't seem to be making a (hypothetical) snap discussion. In the past, he's talked about the pain of losing in the big game.
During an old Facebook Watch series, viewers got to see Brady do some film study. He wasn't just watching ordinary game tape, though. Instead, he reviewed his Super Bowl defeats.
"Oh man, this is painful, just clicking on it, just—the 2007 Super Bowl. This one's still painful," Brady explained, according to GiantsWire. "When you lose on the biggest stage, and you know everyone's watching, and you've committed so much of your life to what you're doing, you're becoming a failure in front of everybody else, it's a talent show that you did when you were a kid, and you were the failure."
As if that wasn't enough, Brady made a painful admission when the tape wrapped up. "I'll never let go of those losses," the quarterback added. "That scar tissue is too deep, it's too thick."
Two Super Bowl rings is a high price to pay for anything. Removing (metaphorical) scar tissue from your heart, however, is a pretty good reason to make the deal.