Baker Mayfield Doubles Down on His Belief in UFOs and Adds Sasquatch to the Equation
At the risk of veering too far into cliche, NFL quarterbacks have to hold strong to their convictions; if you're acting as a field general, there isn't much room for indecision. Baker Mayfield, however, is sticking to his guns when it comes to something else: UFOs.
Earlier this year, the Cleveland Browns quarterback took to Twitter and shared how he spotted something unusual in the sky. Ahead of the 2021 NFL draft, he not only doubled down on his belief in UFOs but also added Sasquatch to the mix.
Baker Mayfield is no stranger to making headlines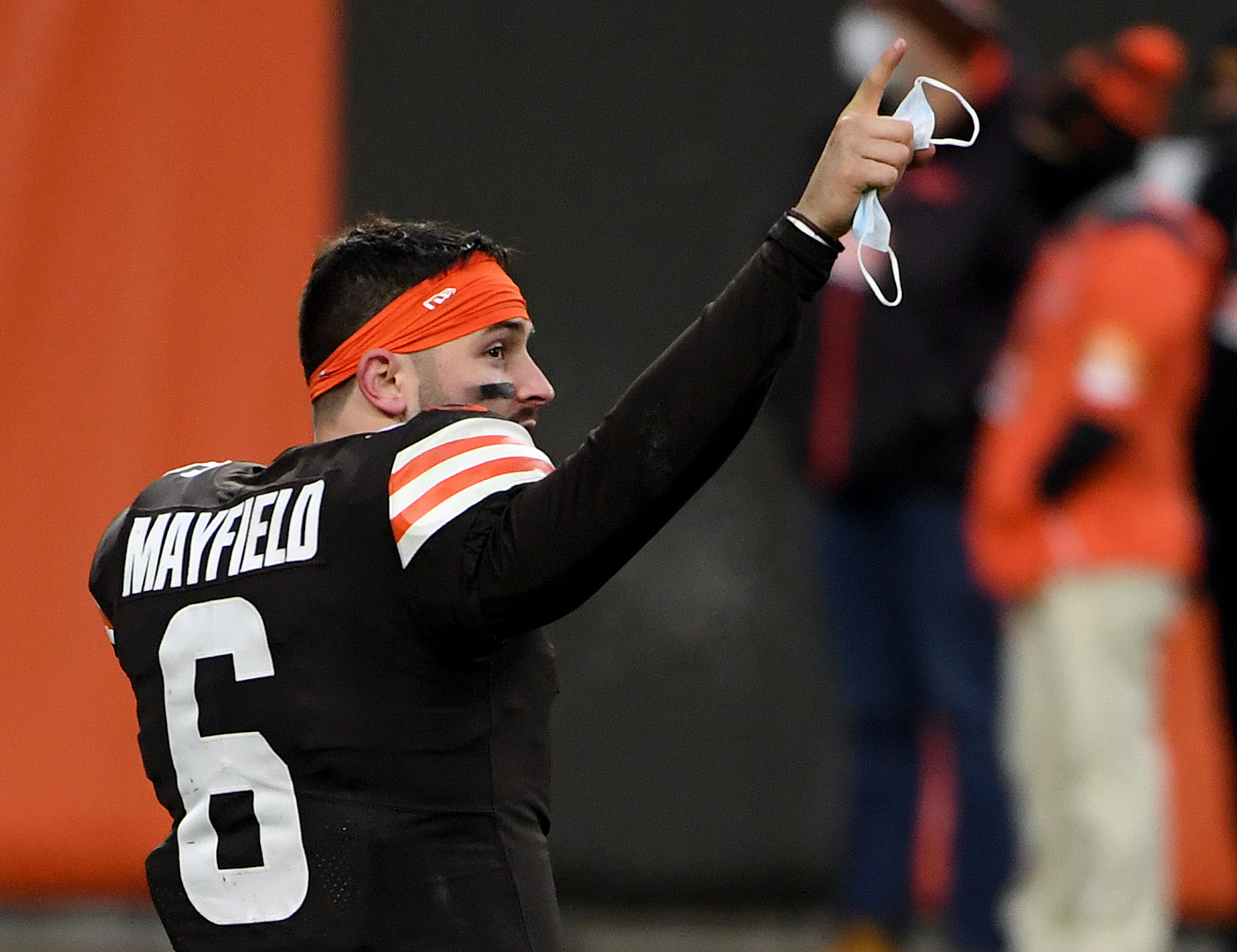 Playing quarterback puts you in the spotlight; the ball is literally in your hands during every offensive play, which means the team wins or loses thanks, in large part, to your efforts. Beyond that reality, though, Mayfield has had no problem making headlines.
During his time in college, Mayfield first made news by rising from an unheralded walk-on to Texas Tech's starter. Within a season, however, the narrative shifted. The quarterback announced a surprise transfer to Oklahoma, and he became a star with the Sooners.
After claiming the 2017 Heisman Trophy, Mayfield entered the NFL draft and joined the Cleveland Browns as the first overall pick. As you might expect, that thrust him even further into the media spotlight. Could he finally be the right quarterback to get the seemingly cursed franchise over the hump?
While there were some growing pains along the way—Mayfield regressed during his sophomore season, leading to an entirely new batch of headlines questioning his future—the quarterback seemed to put it all together in 2020. He helped get the Browns back into the playoffs, where they won a game and came within a single score of knocking off the Kansas City Chiefs.
Believing in UFOs and Sasquatch
In March 2021, Mayfield fired off a tweet explaining that he and his wife "just saw a UFO" after having dinner together. As far as we know, that sighting was a one-off experience, but the quarterback isn't ready to forget what happened that night.
"It was bright enough to where it caught her attention, too," Mayfield said, according to George M. Thomas of the Akron Beacon Journal. "We kind of just looked at each other, 'Did you just see that? Yeah.' Other people in that area confirmed, too."
Beyond his belief in UFOs, the quarterback also made sure to note that, in his mind, Bigfoot is also lurking somewhere out there.
"I'm a firm believer in UFOs and Sasquatch. It's real. I saw it," Mayfield added. "I'm glad the Navy finally confirmed some more pictures. Now everybody doesn't think I'm as crazy. I believe."
Baker Mayfield isn't the only NFL player to have a UFO encounter
While Mayfield's beliefs might not be the most conventional around, he isn't the only NFL player to discuss UFO sightings. In fact, some pretty big names have had similar experiences.
Aaron Rodgers, for example, saw a large object in the sky shortly before the 2005 NFL draft. He also heard fighter jets and a nuclear power plant's alarm, adding to his theory that something unexplained was in the sky. Some of the quarterback's former teammates also told ESPN that the quarterback would wonder about various "conspiracies."
Pat McAfee, who has found media fame after a career as a punter, also thought he saw a UFO, but the object turned out to be Elon Musk's SpaceX.
Come this fall, there will be plenty of pigskins flying through the air, courtesy of Rodgers, Mayfield, and plenty of others. Will there be something unexplained in the sky, as well? You can decide that for yourself.