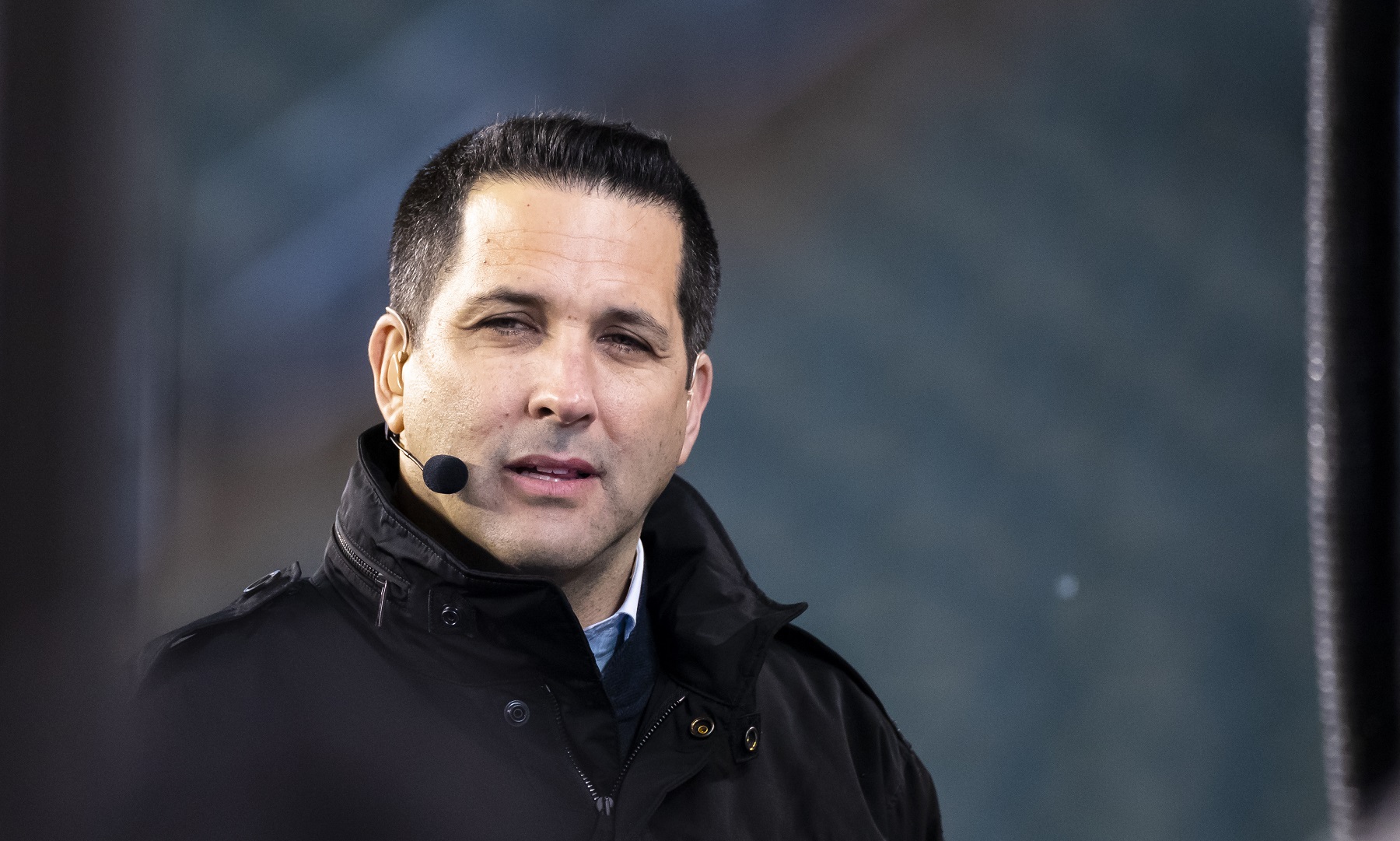 ESPN Fell for 'News' Posted by a Phony Adam Schefter Twitter Account
ESPN erroneously reported that NFL insider Adam Schefter had confirmed that the Miami Dolphins fired offensive coordinator Chan Gailey.
The pressure is always on NFL insiders like Jay Glazer at Fox, Field Yates and Adam Schefter at ESPN, and Jason La Canfora at CBS Sports. NFL fans have come to expect them to have the scoops on player signings and draft-day trade rumors.
The day after the regular season ends is a Super Bowl of sorts for those reporters, and they were busy as the New York Jets, Los Angeles Chargers, and Jacksonville Jaguars made coaching changes.
But a coaching change that didn't happen on Black Monday and was nevertheless still reported proved to be an embarrassment for ESPN.
ESPN's Adam Schefter is consistently reliable
Adam Schefter has a serious journalism background, beginning with earning his graduate degree from the Medill School of Journalism at Northwestern University and covering the Denver Broncos and the NFL for a pair of Denver newspapers. Along the way, he made occasional television appearances, including on ESPN daytime talk shows.
Schefter made the move in 2004 to the NFL Network and then in 2009 to ESPN, where he carries the title of Senior NFL Insider. With his background in covering football and high visibility on ESPN, Schefter is one of the handful of reporters in the business with access to just about anyone in pro football. It's that deep roster of sources that allows him to break important news developments on a regular basis.
While Schefter reports the occasional story over the air for ESPN, his real clout comes from the immediacy offered by social media. Schefter has 8.1 million followers on Twitter. It's not unusual for his online scoops to attract thousands of retweets in a matter of hours and become the basis for reporting by other media outlets.
Adam Schefter didn't report what ESPN thought he reported
It's easy to pick on ESPN for assorted tomfoolery. Skip Bayless is good for half a dozen shake-your-head-and-roll-your-eyes moments a year with his various hot takes. The cable sports network has also been caught up in the controversy over political statements by its anchors, they presented the Arthur Ashe Courage Award to Caitlyn Jenner in 2015 when so much of the sports world considered Lauren Hill to be the obvious candidate, and ESPN once pulled an announcer from a college football telecast because he shared a name with Confederate general Robert E. Lee.
However, the network outdid itself in the race to report NFL news on Black Monday by putting a story on the air and online that not only was blatantly false but could have easily been vetted by calling their own Adam Schefter.
Here's the background:
The Miami Dolphins enjoyed a solid season in Year 2 of their rebuild under head coach Brian Flores. Although they missed the playoffs after a stomping by the Buffalo Bills in NFL Week 17, the Dolphins booked their first winning season since 2016 and just their fourth 10-win season in 17 years.
Still, there was speculation during the season that first-year offensive coordinator Chan Gailey, who has coached in the college and pro ranks since 1974, might be replaced. On Jan. 4, 2020, ESPN reported that Gailey and the Dolphins had parted ways, attributing the scoop to Schefter.
There was one problem – and it was a big one: Schefter had reported no such thing.
ESPN retracted its Chan Gailey story
NFL insiders knew almost immediately that there was something wrong with ESPN's story about Chan Gailey being fired by the Miami Dolphins because none of those well-connected reporters were getting a whiff of that story from their sources.
Internet sleuths quickly figured out that a fake social media account duped ESPN. At 1:21 p.m. ET, the @TuaNeedsHelp Twitter account, which had changed its display name to "Adam Schefter" and was using the ESPN reporter's Twitter profile photo, tweeted, "Dolphins have parted ways with offensive coordinator Chan Gailey, per source."
The @TuaNeedsHelp handle should have been a dead giveaway that the real Adam Schefter was not doing the "reporting," but ESPN published the story anyway at 1:45 p.m. Awful Announcing reported that the early-afternoon edition of SportsCenter also aired the completely inaccurate story. Other media began reporting the same story, attributing the scoop to Schefter – a common courtesy when another organization is the first to break important news.
Shortly afterward, someone apparently reached out to ESPN to inform them that the story was wrong. The network then issued a correction and a retraction that explained in part:
"No ESPN reporters reported on Gailey or the Dolphins, or were involved in the error, which was made internally. It was on ESPN.com for about 20 minutes. It also ran on social channels.

"ESPN regrets the error."
Obviously, mistakes happen in the very competitive news business, but this miscue amounts to a black eye for ESPN. The error exposed the fact that the network has lax procedures that don't require line editors to make contact with their reporters. That should be happening at the very least to confirm that the information came from a trusted source. That holds the source accountable if the story proves to be inaccurate.
Like Sportscasting on Facebook. Follow us on Twitter @sportscasting19.