Michael Jordan Is an NBA Legend Worth $1.6 Billion, but He Still Landed in 1,931st Place on a Prestigious List
When you hear the name Michael Jordan, it's virtually impossible to think of anything other than success. During his time in the NBA, His Airness won six championships and became a global celebrity; in retirement, he used that star status to help build a massive, $1.6 billion net worth. These days, though, MJ finds himself in an unfamiliar spot: 1,931st place.
Yes, you read that correctly. Michael Jordan, the man who needs to win and can take anything personally, just landed in almost 2,000th place on a prestigious list.
Michael Jordan's will to win made him an NBA legend
In the world of sports, there are plenty of cliches about the importance of both talent and hard work. While Michael Jordan certainly possessed an incredible amount of skill, that wasn't the only thing that made him great.
Growing up, Jordan cut his teeth by competing against his brother, Larry. That sibling rivalry would ingrain a singular focus in Michael: he had to be the best, no matter the field.
Despite an early setback in high school, Jordan began making a name for himself on the basketball court. He headed to the Univesity of North Carolina and hit the game-winning shot to clinch the NCAA title as a freshman; when he moved onto the NBA, he only continued to dominate and grew into arguably the greatest player of all time.
All of his NBA silverware, though, didn't quench Jordan's thirst for winning. Over the years, stories have emerged about His Airness cheating at board games, rigging bets against his teammates, and trash-talking rivals on the golf course. No matter the competition, he's willing to go for the jugular.
Building up a $1.6 billion net worth
While he's no longer stepping onto the hardwood and strutting his stuff with the Chicago Bulls, Michael Jordan is still well acquainted with success. Specifically, in the financial space, His Airness has managed to build up a massive, $1.6 billion net worth.
Despite his star status, though, MJ didn't actually earn a massive amount of salary during his playing career; he retired with about $93 million in total game checks and didn't truly cash in until his final years with the Bulls. That reality, though, clearly didn't hurt him in the long run.
As one of the most famous athletes on the planet, Jordan landed plenty of big-time endorsement deals and ended up selling everything from undershirts to McDonald's. He's also become an NBA owner, taking control of the Charlotte Hornets; even if the team is yet to become a title contender, buying a pro sports franchise is rarely a bad investment.
In total, Fobes pegs Michael Jordan's net worth at $1.6 billion. While that's an impressive number in its own right, it's a bit less impressive when placed in a larger context.
Michael Jordan's net worth only puts him in 1,931st place on Forbes' latest World Billionaire List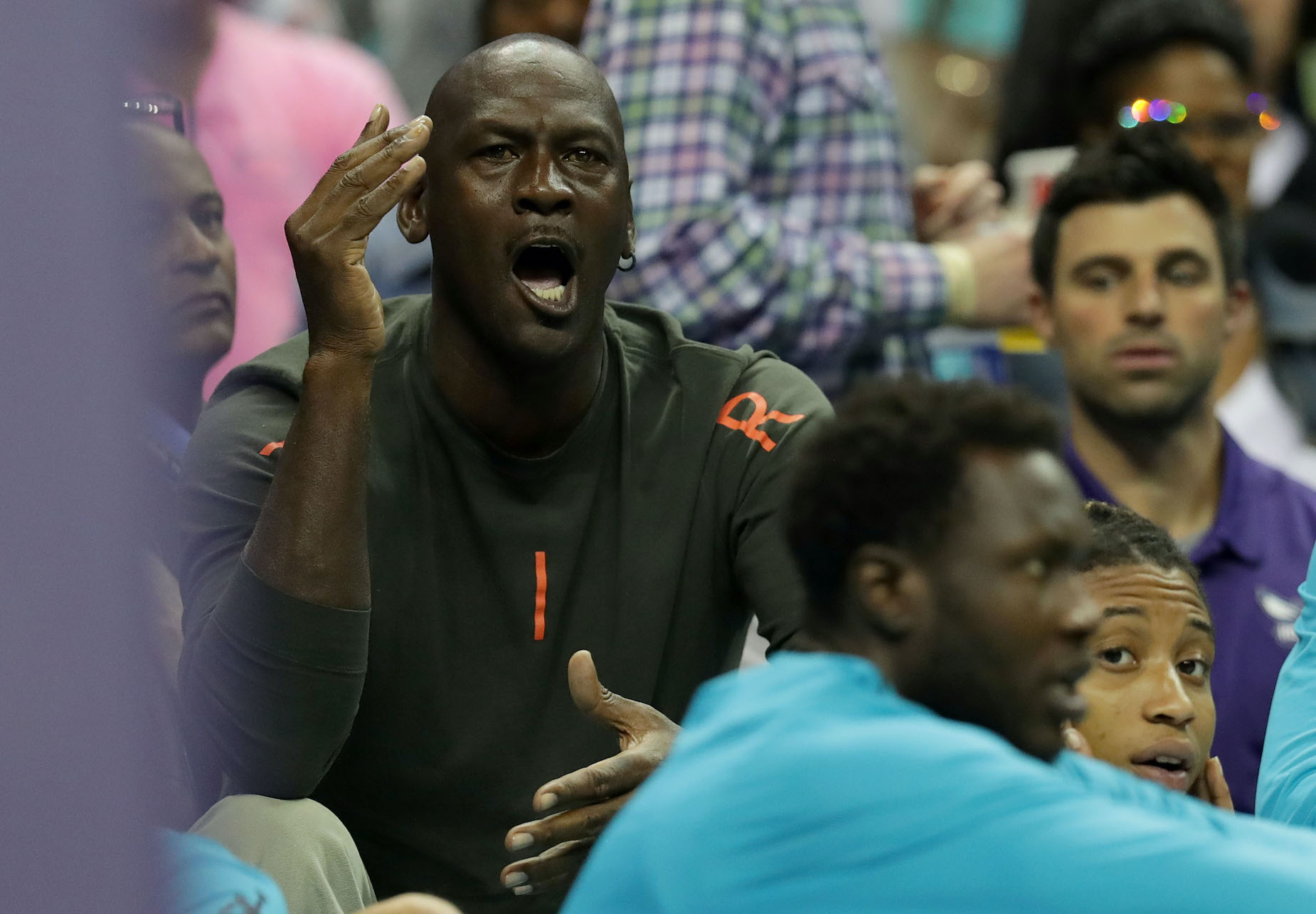 In most contexts, Michael Jordan would be the richest person in the room, thanks to his $1.6 billion net worth. When compared to the world's wealthiest, however, His Airness is still a relative minnow.
Forbes recently released their 2021 World Billionaires List, and, thanks to his fortune, Jordan made the cut. The NBA legend isn't anywhere the top spot, though. Instead, he finished in 1,931st place.
Although Jordan is probably one of the NBA's most famous owners, he's far from the richest. Steve Ballmer, who controls the LA Clippers, holds that distinction, landing in 14th place overall with a $68.7 billion fortune; Nets owner Joseph Tsai is the second-wealthiest NBA owner and the 189th richest person in the world, thanks to his $11.6 billion net worth.
During his NBA career, Michael Jordan proved to be a relentless winner; during The Last Dance, we saw that he could take anything personally and turn it into motivation. Based on Forbes' 2021 list, don't be surprised to see His Airness a bit higher up the rankings next year.