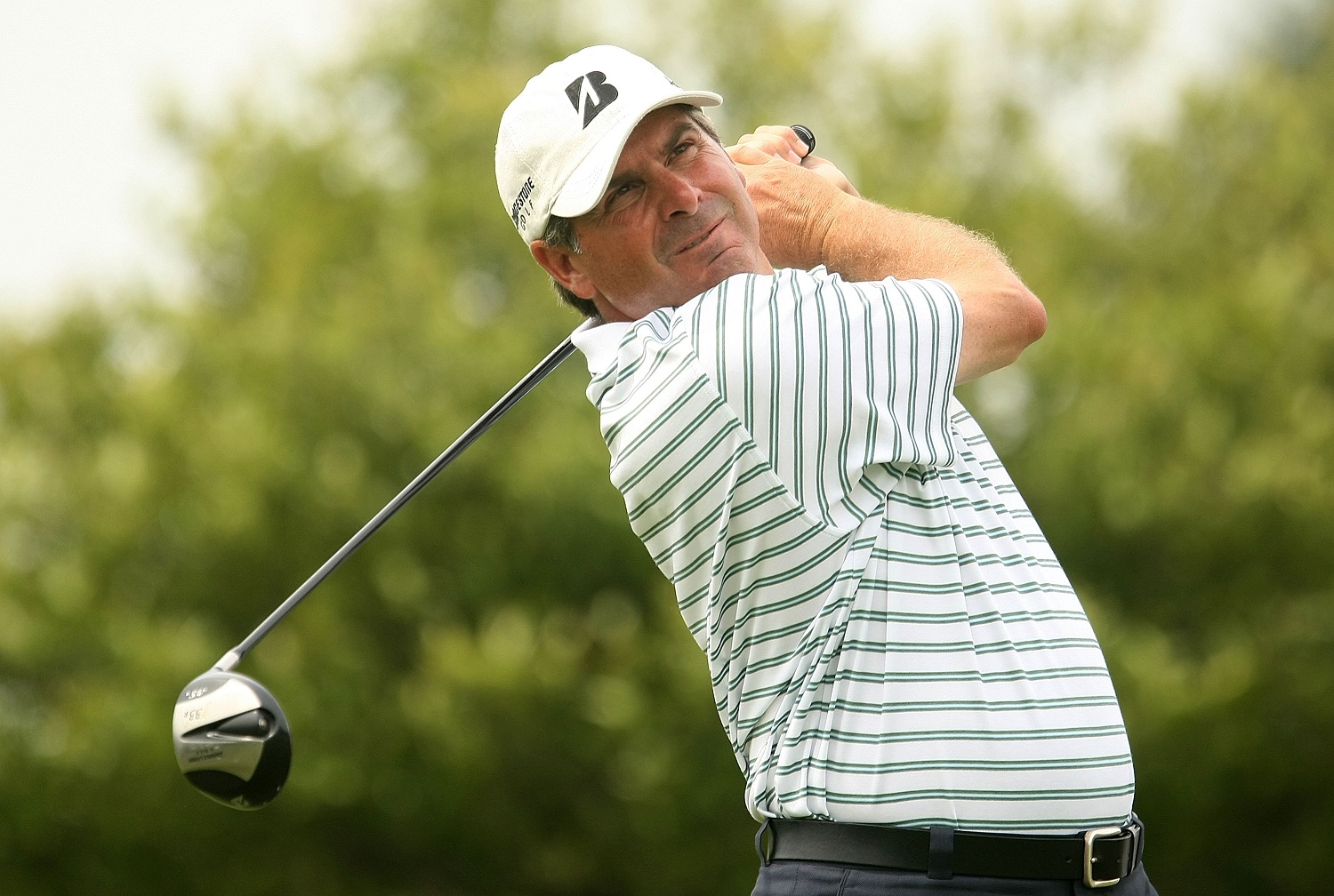 Phil Mickelson Has 'The Match,' but Fred Couples Was the King of Made-for-TV Golf Gimmicks
Fred Couples ruled 'The Skins Game," which was made-for-TV golf's precursor to 'The Match.'
Squeezing a made-for-TV event into the heart of pro golfers' season may seem like an odd fit, but history tells us that fans of the sport love Phil Mickelson and The Match, a niche product with a sweet formula.
Mickelson, fellow pro Bryson DeChambeau, and NFL quarterbacks Tom Brady and Aaron Rodgers tee it up Tuesday, July 6, in the latest installment, one that promises the usual formula of occasional decent golf and non-stop trash talk.
Meanwhile, Fred Couples will watch from somewhere and laugh. "Been there and done that much better than those guys," he'll probably be thinking.
'The Match' makes for some mid-week golf entertainment
Mickelson and DeChambeau are skipping the Scottish Open, a warm-up for the British Open, in favor of 18 holes of gimmick golf alongside the NFL quarterbacks in team competition from The Reserve at Moonlight Basin in Big Sky, Montana.
It's the fourth installment of The Match, which began as a mano-a-mano adventure between Mickelson and Tiger Woods. It's a match-play, alternate-shot format, and viewers can expect some side bets during the course of the round. When all is said and done, charities will win. The My Brother's Keeper Alliance, Feeding America, and Montana Food Bank Network non-profits will be the beneficiaries.
If nothing else, the made-for-TV golf event gives sports fans something to do before the tip-off of Game 1 between the Milwaukee Bucks and Phoenix Suns.
 'The Match' owes its existence to 'The Skins Game'
More than three decades before The Match became a thing in 2017, NBC introduced The Skins Game, which brought together Jack Nicklaus, Arnold Palmer, Gary Player, and Tom Watson on Thanksgiving weekend in 1983.
The premise: The outright winner of each hole earned a "skin." If there was a tie, the skin (and its accompanying prize money) carried over to the next hole and so forth until there was a clear-cut winner.
It was compelling viewing since the four competitors were among the biggest post-World War II figures in the sport. Player was the big winner that first year, walking off with $170,000, a relatively modest figure by current standards. Nicklaus triumphed the following year, then Fuzzy Zoeller took top honors in 1985 and '86. Payne Stewart three-peated from 1991-93, racking up a total of $760,000.
For sheer drama, the 2001 Skins Game was king. There were no outright winners on the first 17 holes, so the entire $1 million carried over to the 18th. Greg Norman then scored the only winner-takes-all victory as part of a quartet that included Tiger Woods.
The Skins Game continued through 2009 before losing its sponsorship.
Fred Couples was 'Mr. Skins'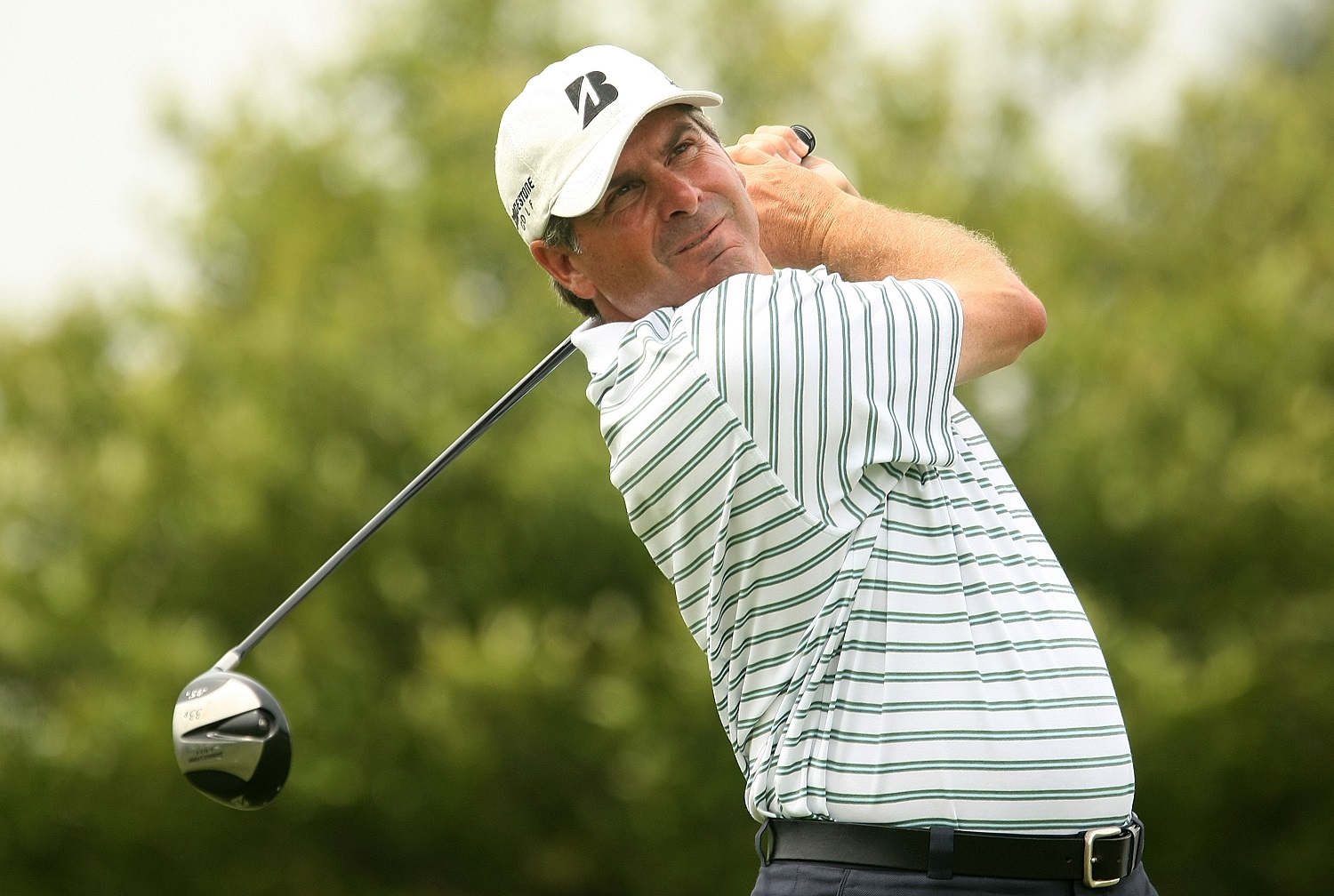 Fred Couples finished in the top 10 of 26 major tournaments on the PGA Tour, including a victory at The Masters Tournament in 1992. He won 14 other events from 1983-2203 and was popular both with fans and fellow competitors.
Couples earned invitations as a Skins Game regular and won the event five times from 1995-2004. He racked up approximately $4.5 million in his 11 appearances – including placing first or second five consecutive years — according to Huddle Up.
The World Golf Hall of Fame inducted Couples in 2013 for sustained excellence over 30-plus years on the regular and seniors tours, but just his Skins Game work alone would have been enough to earn a place in golf lore.
Like Sportscasting on Facebook. Follow us on Twitter @sportscasting19.