Tom Brady's Latest Injury Update Will Have Tampa Bay Buccaneers Fans Breathing a Sigh of Relief
As long-time sports fans can confirm, nothing can destroy a player's career like an injury. No matter how talented a pro athlete is, they can't succeed if their body betrays them. In that context, Tampa Bay Buccaneers' quarterback Tom Brady's offseason knee surgery could have been quite the cause for concern.
While there were initially some questions about the severity of Tom Brady's injury, it seems that Tampa Bay Buccaneers fans can breathe easily. According to head coach Bruce Arians, the quarterback should be ready to take the field in June.
Tom Brady proved that he's still got it during his first season with the Tampa Bay Buccaneers
At this point, everyone has their own opinion about Tom Brady. No matter how you feel about the signal-caller, though, his first season in Tampa Bay was pretty impressive.
While it might seem like an eternity ago, there were some questions about what would happen when Brady announced that he'd be leaving the Patriots. It wasn't clear if the quarterback, despite his previous success, would be able to cut it without Bill Belichick. When the Tampa Bay Buccaneers got off to a slow start, some started to wonder if TB12 had lost his mojo.
As we now know, though, that hadn't happened. After a Week 12 loss to the Kansas City Chiefs, Brady and his Bucs rattled off four-straight wins to end the regular season at 11-5. They then won four more games in the playoffs, culminating in a Super Bowl title.
Even if you want to argue that Brady didn't exactly put the team on his backs, he still played a valuable role in Tampa Bay's success. Players and coaches alike have explained how he helped the Buccaneers believe they could be champions, which, at the end of the day, helped them make it a reality.
A post-Super Bowl knee surgery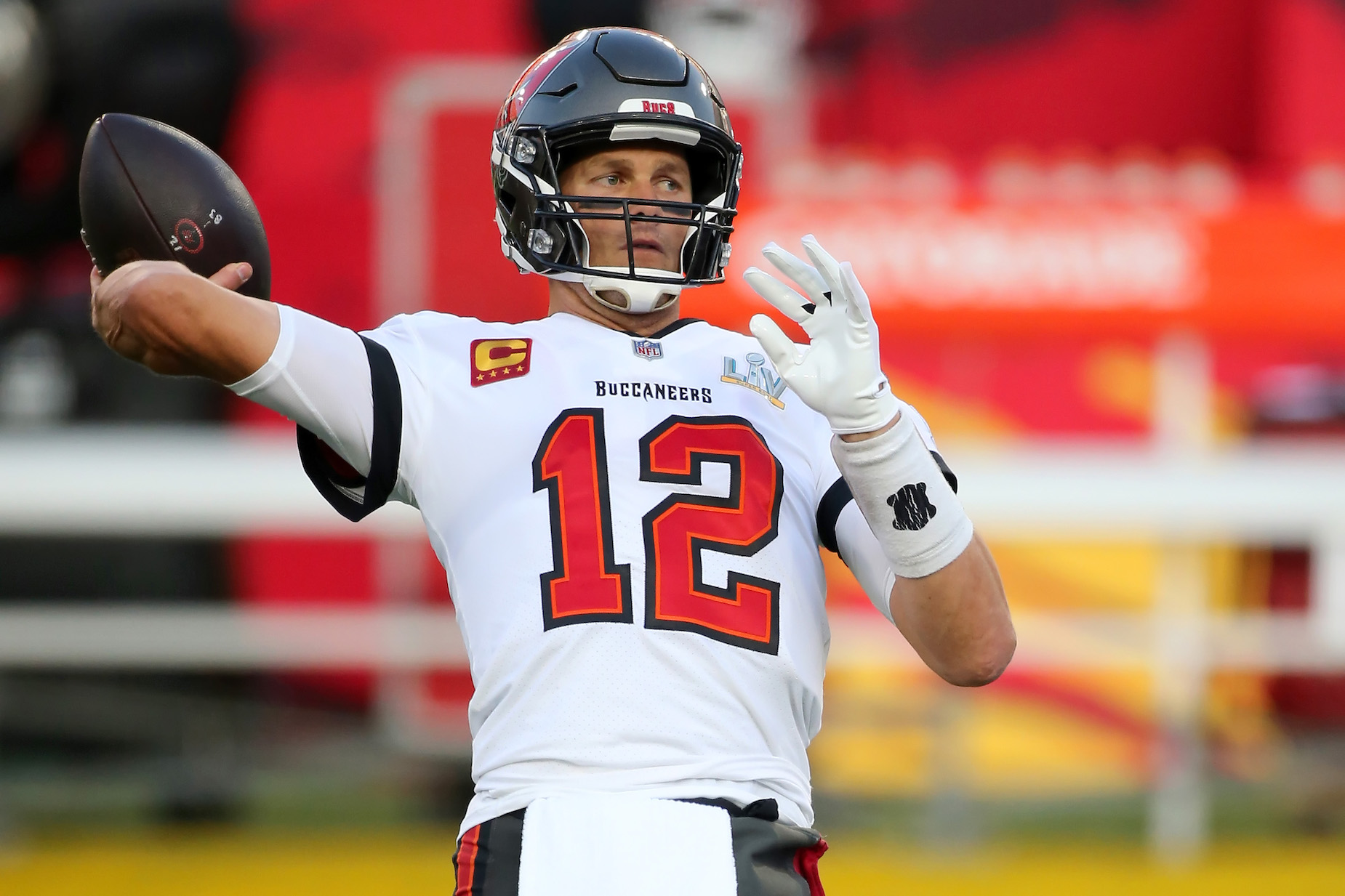 As we all saw on social media, Tom Brady had quite a bit of fun after winning the Super Bowl. Once things calmed down, the veteran quarterback also went under the knife.
Based on the Buccaneers' side of the story, Brady's surgery was nothing more than a routine procedure to clean out the joint. In theory, the quarterback had a problem at some point during the season and was playing through the pain, waiting for some downtime to rest and recover.
At the same time, though, an additional report suggested that there was more to Brady's surgery than the official story suggested. "When it comes out, all this does is build his legend even greater," Ben Volin of the Boston Globe wrote on Twitter.
Given Brady's age and the career-destroying potential of a serious knee injury, some Buccaneers fans were left holding their breath, unsure of when their star quarterback would be back to his best.
Bruce Arians confirms that Tom Brady should be on the field by June
Given that he played a central role in their Super Bowl success, Tampa Bay Buccaneers fans will obviously want to see Tom Brady retake the field as quickly as possible. On Wednesday, February 24, head coach Bruce Arians confirmed that they won't have to wait too long.
"Bruce Arians says it should be 'somewhere around June' before Tom Brady is able to fully practice after his knee surgery," Greg Auman of The Athletic tweeted. The coach also added that, if nothing else, the quarterback can simply show up "coach the s— out of" his teammates.
It goes without saying that there's plenty of time between now and the start of the 2021 regular season; things can always change for the better or for the worse. As of late February, though, Tampa Bay Buccaneers fans will have to feel pretty positive about Tom Brady's health and their chances for next season.