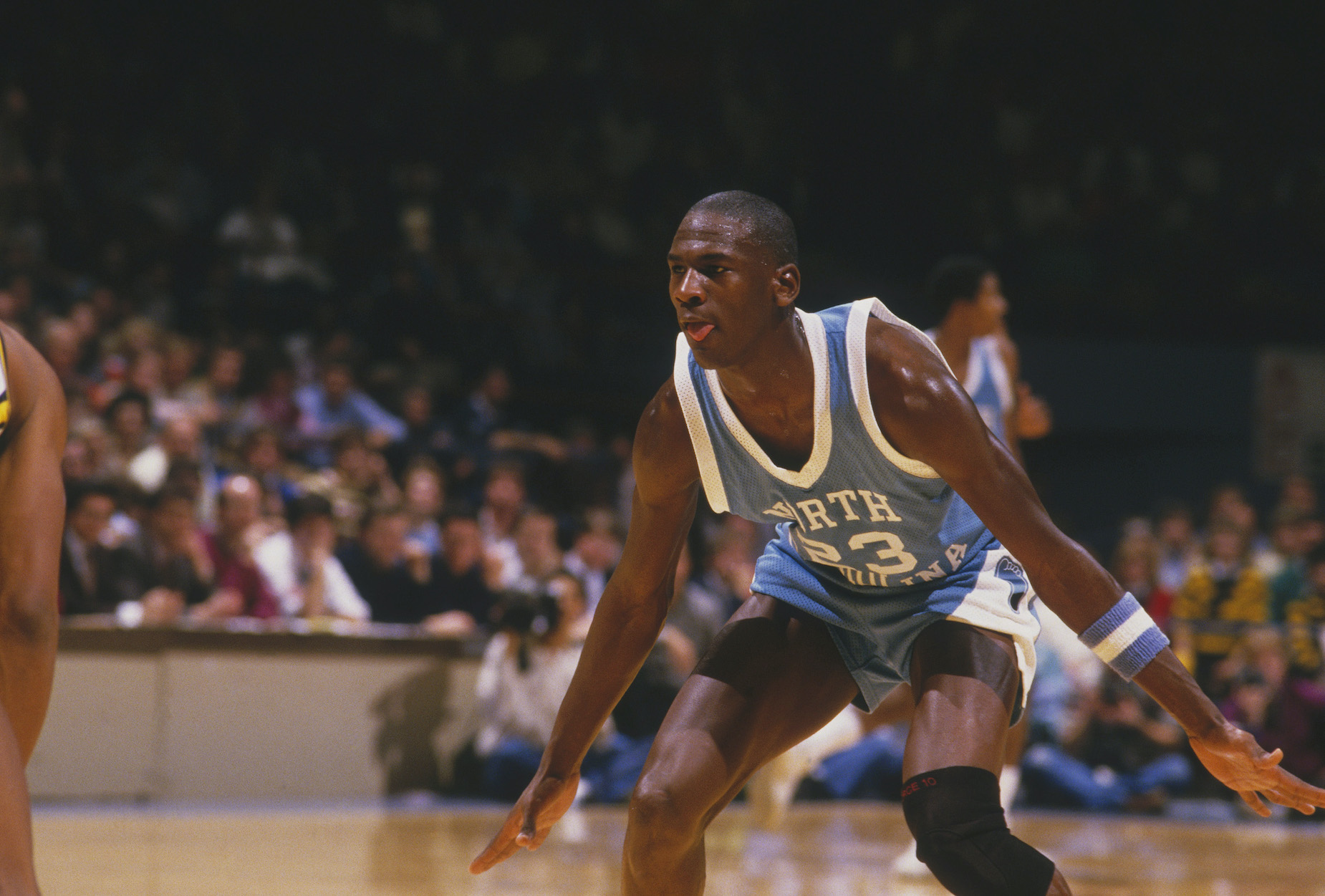 Michael Jordan Is Worth $1.6 Billion, but His College Bank Account Looked Much Different: 'I Have Only $20 in There'
Long before he became a billionaire, Michael Jordan barely had enough money for lunch in his bank account.
Over the years, Michael Jordan's name has become synonymous with success. On the basketball court, His Airness proved an incredible talent. From there, everything else fell into place. On the financial front, for example, the NBA legend has built up a $1.6 billion net worth over the years.
MJ's bank account, however, used to look quite a bit different. In fact, a college-aged Jordan once wrote his mother a letter asking for stamps and explaining that he only had $20 left.
Michael Jordan wasn't always a global star
These days, Jordan has transcended the world of sports to become an international celebrity; even if you've never watched a game of basketball in your life, you've probably still heard of His Airness. Fame and fortune, however, weren't always on the cards.
While Jordan was born in Brooklyn, he grew up in North Carolina. The family didn't exactly leave the big city for a luxurious country life. MJ ate dirt for dessert, struggled to chop wood, and even ran afoul of an angry pig.
Similarly, Jordan played plenty of sports but didn't always look like a sure-fire star. In high school, he famously failed to make the varsity basketball team on the first attempt. He did eventually become a McDonald's All-American but couldn't claim the Mr. Basketball USA title.
When His Airness arrived at the University of North Carolina, a similar storyline emerged. Although Jordan showed plenty of talent as a freshman and hit the game-winning shot to clinch an NCAA title for the Tar Heels, head coach Dean Smith said the young star was still "inconsistent."
Running low on money in college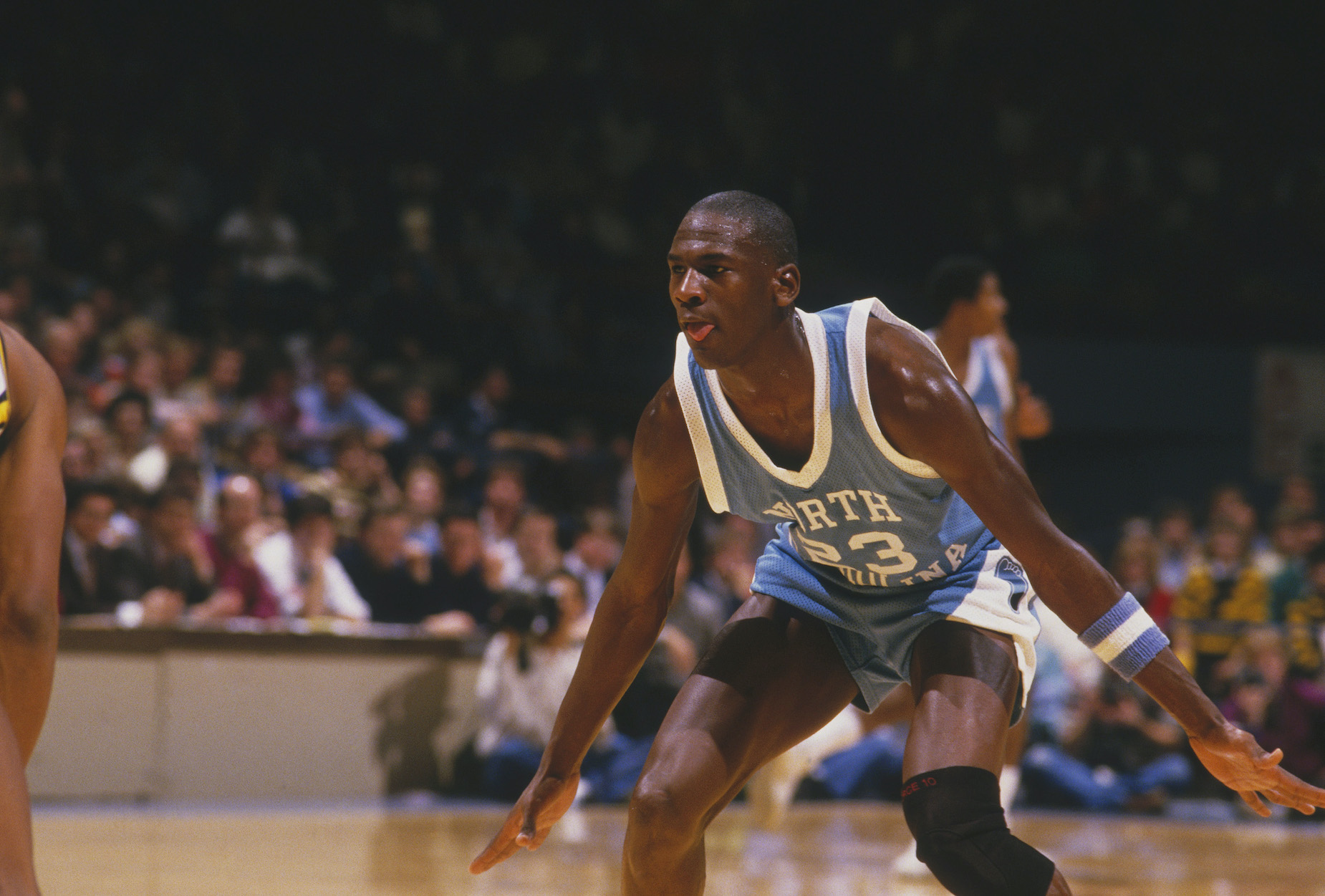 During his time at Chapel Hill, Jordan began to develop into the star who would eventually dominate the global basketball scene. Future fame and fortune, however, didn't immediately put money in the college student's bank account.
During The Last Dance, viewers got a glimpse into MJ's life on campus. Thanks to a letter he wrote to his mother, which was documented by CNBC, Jordan only had $20 left at the time and even needed a few more postage stamps:
Dear Mom,

How has life been treating you? Fine, I hope. I am doing just fine. I am sending you my account number so that you can deposit some money in my account. I have only $20 in there. Tell everyone I said hello and smile. God and I love you. 

Love, Michael. 

P.S. Sorry about the phone bill. Please also send me some stamps.

Michael Jordan
Michael Jordan doesn't need to ask anyone for money these days
In college, His Airness needed a bit of a hand from his mother to help make ends meet. These days, though, his net worth is in a much different place.
Although MJ didn't actually command a massive NBA salary—he only truly cashed in during his final two seasons with the Bulls—he still earned almost $94 million during his time in the Association. The star more than picked up the slack on the commercial side of things, though, lending his name and likeness to McDonald's, Hanes, and seemingly everything in between. Jordan's deal with Nike, for example, has paid out more than $1 billion over the years.
More recently, His Airness has also become the majority owner of the Charlotte Hornets. While the team hasn't exactly turned into a championship contender, the move still made sense from a financial perspective. As of February 2021, Forbes pegged the franchise's value at $1.5 billion.
In total, Jordan's net worth clocks in at roughly $1.6 billion. While that may not be too impressive compared to some of the world's wealthiest people, it's still quite a bit different than having $20 in the bank and asking his mother for stamps.